Silicon materials research focused on key societal challenges of renewable energy and energy efficiency
JUNE 18, 2012

Seneffe, Belgium -- Dow Corning announced today it has started research activities in the newly completed state-of-the-art Solar Energy Exploration and Development (SEED) research center, which focuses on the development and discovery of new materials and technologies that will help advance renewable energy and energy efficiency.
Part of a global network of research and development facilities, the SEED supplements Dow Corning's existing European science capacities in Belgium, the UK and Germany. The company's research aims to develop the innovations that will help address today's major societal issues such as helping make renewable energy a viable and sustainable option, and meeting the challenges of rapid urbanization.
"Our journey toward the future will be guided by chemists, scientists and engineers creating new approaches to innovation and developing novel products that enrich people's lives and benefit the environment," said Dr. Gregg Zank, Dow Corning's senior vice president and chief technology officer. "The silicon technologies we develop alongside our customers at this facility, and throughout our network, will continue to be a driver for growth and sustainable development not only in Europe, but all over the world."
The SEED includes a Solar Application Center and a Silicon Technology Center. The center's solar cell laboratory is Dow Corning's first of its kind, and completes the company's network of solar research centers based in the United States and Korea.
"Dow Corning's European Solar Application Center complements our global innovation capabilities and enhances our ability to collaborate with customers and research institutes around Europe," said Eric Peeters, Dow Corning's vice president for Solar Solutions. "Our research continues to focus on reducing the cost of solar energy to make photovoltaics even more competitive with traditional energy sources."
The Solar Application Center enables the company's engineers and scientists to work with customers to develop and evaluate materials solutions used to make solar cells.
The laboratories comprise:
*A pilot line that has a capacity to produce solar cells from wafers through all production stages.
*A team of highly specialized scientists, lab technicians and application engineers working on full-size wafers with equipment that is typically used in full-scale solar cell manufacturing.
*The possibility to make standard solar cells, but also next-generation cells using innovative techniques and technologies to anticipate the future needs of the solar industry.
*Two labs specialized in the development of new silicon-based materials that would be used in the assembly and installation of solar panels to improve their performance, durability and efficiency, while reducing overall cost per kilowatt hour.
The Silicon Technology Center houses research activities which aim to develop next-generation silicon-based technologies and applications, many of which to be used to improve energy efficiency in construction, automotive, electronics and LED lighting. For example, Dow Corning is actively exploring opportunities in the dynamic window market, aiming to increase the energy efficiency of office buildings, as well as lithium ion-battery technology that could help increase the autonomy of electric vehicles and silicon-based materials that would enhance the efficiency of LED luminaires.
A confirmation of Dow Corning's commitment to innovation in Europe, the SEED supplements Dow Corning's existing research network around the world. In Europe, 200 engineers and technicians are working on silicon-based solutions to support innovation in a broad range of industries, including construction, electronics, healthcare and more.
Built with the latest technologies in energy efficiency, the SEED acts as a showcase of what can be achieved in sustainable innovation using silicon-based materials in High Performance Building.
For videos, photos and more information, visit the SEED information center: www.dowcorning.com/seed
About Dow Corning
Dow Corning (www.dowcorning.com) provides performance-enhancing solutions to serve the diverse needs of more than 25,000 customers worldwide. A global leader in silicones, silicon-based technology and innovation, Dow Corning offers more than 7,000 products and services via the company's Dow Corning® and XIAMETER® (www.xiameter.com) brands. Dow Corning is equally owned by The Dow Chemical Company and Corning, Incorporated.
Dow Corning is also the majority shareholder in the Hemlock Semiconductor Group (www.hscpoly.com) joint ventures, which includes Hemlock Semiconductor Corporation and Hemlock Semiconductor, L.L.C. Hemlock Semiconductor is a leading provider of polycrystalline silicon and other silicon-based products used in the manufacturing of semiconductor devices and solar cells and modules. Hemlock Semiconductor began operations in 1961 and has announced more than $4 billion of investments since 2005.
Featured Product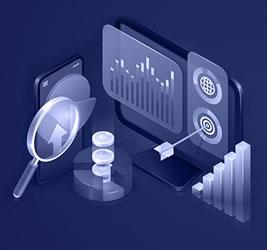 At Precedence Research we combine industry-leading insights with ground-breaking research techniques to help our clients successfully address their unique business challenges and achieve mission-critical goals. Our suite of services is designed to give tailwinds to businesses.