First-ever comprehensive platform to tout progress across renewable energy industry, answer critics
New York, NY (June 20, 2012) – The American Council On Renewable Energy (ACORE) today launched EnergyFactCheck.org and @EnergyFactCheck, two new resources designed to address the imbalance in America's debate over clean, and renewable energy.

In remarks delivered today at ACORE's Renewable Energy Finance Forum - Wall Street (REFF-Wall Street) in New York, ACORE President and CEO Vice Admiral Dennis McGinn explained ACORE's plan to ensure that the complete story around clean and renewable energy is told, and to respond to inaccuracies and misrepresentations with well-founded facts.
"The sad truth is that America's debate on clean and renewable energy is unbalanced and over-politicized," said McGinn. "Clean and renewable energy is popular, productive, growing and essential to America's economy, energy independence and national security.
"Unfortunately, misperceptions of clean and renewable energy abound, and opponents of renewables are pushing the occasional bad news as if it's the only news," McGinn continued. "They are dominating the conversation through misrepresentation, exaggeration, distraction and millions of dollars in lobbying and advertising. EnergyFactCheck.org and @EnergyFactCheck will help ensure that the facts about our industry are front and center."
The new resources, including a website (www.EnergyFactCheck.org) and a Twitter feed (@EnergyFactCheck) will be real-time resources for reporters, policy makers and members of the public engaged in the energy debate. The site and Twitter feed represent the first-ever centralized and regularly updated platform for facts and data on every major renewable energy industry, as well as fact-based answers to major controversies.
Admiral McGinn noted that ACORE chose to launch EnergyFactCheck.org and @EnergyFactCheck before the more than 600 investors, financiers and industry executives attending REFF – Wall Street for a specific reason.
"Right now in Washington, politicians are using our industry to score political points. Some want the American people to ignore the billions of dollars in investments and the millions of jobs we have created. Meanwhile, America's investors and financiers know the real story. They know that clean, renewable energy is a smart investment. They know that renewable energy is an industry and it should be treated and discussed as an industry, not as a political football."
To help reporters and others get the facts on the industry, EnergyFactCheck.org will feature:
*The Fact Check, where users will find fact-based answers to the most common or newsworthy claims against renewables;
*Energy Issues, detailing the most relevant and current news, reports and analyses of renewable energy's costs, jobs, deployment, investment, national security and related issues;
*Direct links to infographics, videos and other multimedia resources for downloads and reposting;
*Energy Contacts, a centralized contact list for experts in the industry; and
*Energy Library, a searchable database of the most recent and relevant government and third-party studies and analyses of renewable energy in the United States.
@EnergyFactCheck will provide Twitter followers with content and updates on the most relevant and breaking news in the space.
For more information, please visit www.EnergyFactCheck.org and https://twitter.com/#!/EnergyFactCheck.
About ACORE:
ACORE, a 501(c)(3) non-profit membership organization, is dedicated to building a secure and prosperous America with clean, renewable energy. ACORE seeks to advance renewable energy through finance, policy, technology, and market development and is concentrating its member focus in 2012 on National Defense & Security, Power Generation & Infrastructure, and Transportation. Additional information is available at www.acore.org.
Featured Product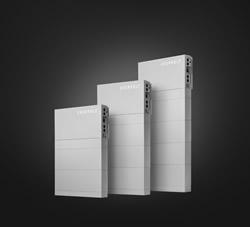 Renewable energy stored in an EVERVOLT home battery system is the perfect backup plan against an uncertain utility grid and weather events. Run key appliances longer and live life when the unexpected happens. EVERVOLT battery storage systems are covered by a complete 12-year warranty from Panasonic.