•Global contest, the Postcode Lottery Green Challenge, is looking for the next sustainable idea which will directly reduce carbon emissions •$629,000* (500,000 EUR) top prize •A further $251,000* (€200,000) is also available for either one or two runners-up •Deadline for entries July 31 2012
A global contest seeking the next big green sustainable idea is now open for entries and the organisers are hoping for another bumper year of entrants.

Now in its sixth year, the Postcode Lottery Green Challenge is looking for new carbon cutting innovations and is encouraging sustainable entrepreneurs to enter before July 31, for their chance to win almost $629,000* USD (€500,000). The Challenge has received backing from major figures around the world including, Brad Pitt, Sir Richard Branson and Steve Howard, chief sustainability officer, IKEA.
The competition is looking for creative and sustainable concepts that will directly reduce CO2 emissions and greenhouse gases. All entries must be at the stage where they can be brought to market within two years. In addition to the $629,000* USD (€500,000), the winner will receive invaluable support and guidance from leading industry experts to help bring their product to the market.
Assessing the viability of the entries will be a celebrated panel of business and sustainability leaders who will select a handful of finalists to present their ideas before an international jury of experts in September at the multimedia conference PICNIC '12 in Amsterdam, Holland. In addition to CO2 reduction, entries will be tested on their user-friendliness, quality and design. The announcement of the winner will take place at a dinner hosted by the United Postcode Lotteries in conjunction with the Clinton Global Initiative Annual Meeting in New York City.
Each year, interest in the online contest grows around the world and attracts increased support from major figures in the business and sustainability community. As a nation of entrepreneurs, it is anticipated that this will be the contests biggest year, as both the business world and consumers really begin to invest in green alternatives.
Judges on the panel this year include, Steve Howard, chief sustainability officer of IKEA Group and Jim Walker, the co-founder of The Climate Group. Last year, the contest added a touch of Hollywood glamour when actor Brad Pitt sent a message of encouragement to the finalists in Holland.
The entrants are measured on their ability to help reduce CO2 emissions in a range of categories including; ICT, Lifestyle, Design, Energy and Mobility.
Entrepreneurs are encouraged to step up to save the planet and log onto www.greenchallenge.info for more information and to download the application form, which must be submitted before 31 July 2012.
*Figure dependant on rate of exchange on 26.06.12 (1.257071 conversion rate from European Euros). Converted by Expedia.
Featured Product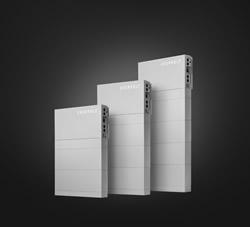 Offer homeowners best-in-class solar and energy storage in one money-saving bundle. Panasonic's new EverVolt™ Series modules come in 350W, 360W, 370W & 380W models and work seamlessly with their EverVolt battery storage - all warrantied by one of America's most trusted brands.