PV Insider has released today, two exclusive presentations given at the 3rd Concentrated Solar Thermal Power Conference & Expo India that took place on March 2012 in New Delhi, organized by its sister company CSP Today.
The summit counted with over 150 delegates and addressed the most pressing challenges for CSP projects in India at present and through the presentations released by PV Insider, readers will get an insight on:

-Securing Finance and Lessons Learned Since Phase I: Presented by Barin Sarkar, Executive Director, LSI Financial Services
-Solar Resource Assessment in India: Presented by R. Sasi Kumar, Scientist, C-WET and Richard Meyer, Director - Information & Analytics, SunTrace.
Similar subjects exclusively focusing on PV will be presented at PV Insider's forthcoming PV Project Development Summit India 2012 (30-31 July - New Delhi).
The presentations are complimentary and can be downloaded at:
http://www.pv-insider.com/development-india/content17.php
Featured Product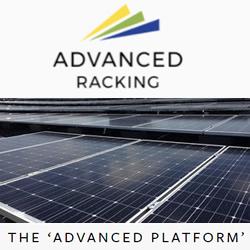 The 'Advanced Platform' simplifies the installation process by using universal mounting hardware that works perfectly across all roof types. Smart roof connection kits then connect to the specific roof's surface. The Advanced Platform is versatile: Our common design can be your single solution for all roof types.