Despite continuous price pressure, falling costs expected to enable positive margins for best of class suppliers
Santa Clara, Calif., July 2, 2012—PV (photovoltaic) polysilicon prices are forecast to drop 48% and wafer prices 56% year-over-year in 2012. With such severe price declines, only 12 Chinese PV polysilicon manufacturers are still producing, and more than half of these companies are running at significantly reduced utilization rates. Industry-wide, wafering plant utilization is forecast to average only 53% in 2012.

But as prices approach current cash costs of even tier 1 makers, price declines are expected to slow to less than 7% per year. Average 2013 polysilicon prices are projected to be $23/Kg and wafer prices to be $0.25/W. As described in the NPD Solarbuzz Q2'12 Polysilicon and Wafer Supply Chain Quarterly Report, even at these low prices, top tier makers have a path to positive margins.
Figure 1: Tier 1 Integrated Maker Wafer Manufacturing Cost/Margin Breakdown in 2013
Source: NPD Solarbuzz Q2'12 Polysilicon and Wafer Supply Chain Quarterly Report
"Although the 30% plus net profit margins of the not-so-distant past are unlikely to be seen again by any PV polysilicon makers in the next few years, leading producers are targeting total costs of less than $20 per kilogram in 2013, which may enable modest profitability," stated Charles Annis, Vice President at NPD Solarbuzz.
Lower-priced polysilicon translates to lower-cost PV wafers. And wafer makers are continuing to drive down processing costs with holistic approaches to reducing slurry consumption, increasing recycling, reducing kerf loss, reducing electricity consumption, increasing conversion efficiency, and more productivity enhancements.
"Many of the less cost-competitive PV industry participants will not survive the new low-priced environment, but even at prices $0.25/W, top-tier wafer makers, particularly those with low-cost internal polysilicon supply, are targeting 12% or better margins," added Annis.
In the new normal, low-priced PV polysilicon and wafer industry environments, cost reduction is critical for both survival and success. The NPD Solarbuzz Polysilicon and Wafer Supply Chain Quarterly Report tracks and analyzes cost metrics on a quarterly basis.
About NPD Solarbuzz
NPD Solarbuzz is a globally recognized market research business focused on solar energy and photovoltaic industries. Since 2001, NPD Solarbuzz has grown its client base to include many of the largest global PV manufacturers, major investment banks, equipment manufacturers, materials suppliers, hedge fund companies, and a vast range of other multi-nationals. NPD Solarbuzz offers a wide array of reports, including Marketbuzz, an annual global PV industry report, and Solarbuzz Quarterly, which details both historical and forecast data on the global PV supply chain. The company's research also provides annual downstream PV market reports by region for Europe, Asia Pacific and US markets. In addition, Solarbuzz.com is a recognized and respected online resource within the solar industry. For more information, visit www.solarbuzz.com or follow us on Twitter at @Solarbuzz.
About The NPD Group, Inc.
The NPD Group is the leading provider of reliable and comprehensive consumer and retail information for a wide range of industries. Today, more than 2,000 manufacturers, retailers, and service companies rely on NPD to help them drive critical business decisions at the global, national, and local market levels. NPD helps our clients to identify new business opportunities and guide product development, marketing, sales, merchandising, and other functions. Information is available for the following industry sectors: automotive, beauty, entertainment, fashion, food, home and office, sports, technology, toys, video games, and wireless. For more information, contact us or visit npd.com and www.npdgroupblog.com. Follow us on Twitter at @npdtech and @npdgroup.
Featured Product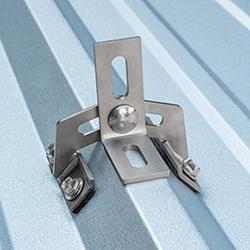 They have been changing the game for 10 years with their original Top Mount line for Asphalt Shingle roofs, and by now supplying one of the widest ranges of solar mounts in North America. From their patented products, to the custom production services they offer, QuickBOLT has been working with solar installers for nearly a decade to make solar installations easier than ever before.