Renewable energy trade association praises the inclusion of RECs in the forward contract exclusion
WASHINGTON, July 11, 2012 - The Renewable Energy Marketers Association (REMA) applauds the Commodity Futures Trading Commission's (CFTC) Tuesday ruling on the definition of "swap" under the Dodd-Frank Act. By interpreting Renewable Energy Credits (RECs) as a physically delivered, nonfinancial commodity, the CFTC ensures that the green power industry will be free of unnecessary regulations.

"This CFTC ruling on RECs and other environmental commodities is a win for REMA and the green power sector nationwide," said Josh Lieberman, REMA General Manager. "Now the market for renewable energy can continue to flourish without worry of extraneous regulation."
The Dodd-Frank Act was passed in 2010 to provide more government oversight in financial markets following their 2008 collapse. The legislation sought to increase regulatory action on financial "swaps" that transferred risk or securities. Without explicit exclusion, RECs and other environmental commodities that did not contribute to the financial crisis would have been subject to these regulatory requirements.
REMA members worked to include RECs in the CFTC's forward contract exclusion for non-financial commodities. The association was integral in recruiting congressional support with Senators Sherrod Brown (D-OH), Jeff Merkely (D-OR), and Jeanne Shaheen (D-NH). REMA also submitted comments during the CFTC's rulemaking process highlighting the fact that RECs are physically settled and a vital part of America's expanding green economy.
REMA continues to advocate for the discussion of sound policies relating to renewable energy, as well as its useful and proper implementation.
REMA invites those interested in learning more about the association and potential involvement to contact Josh Lieberman, REMA General Manager, at jlieberman@ttcorp.com.
###
About the Renewable Energy Markets Association: The Renewable Energy Markets Association (REMA) is a nonprofit trade association dedicated to maintaining and growing strong markets for renewable energy in the United States. It engages in education and advocacy efforts on behalf of renewable energy marketers, utilities, manufacturers, developers and others in renewable energy markets. www.renewablemarketers.org
Featured Product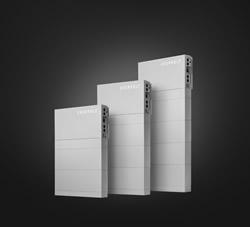 Panasonic's Total Home Energy System is built to deliver. The same battery technology we use to power the world's most advanced electric cars is now available to power your home. But it doesn't stop there. The all-in-one renewable energy system pairs Panasonic solar panels with Evervolt™ batteries to offer your customers a complete solar + storage solution, manufactured and warrantied by a company you know you can trust. In stock now.