China EPower and China Smart Gridtec to co-locate with wind power and power generator sets exhibitions
14 July 2012, Shanghai - Leveraging on China's ever growing demand for power, and to provide a seamless, interactive platform for the entire value chain, the China EPower and China Smart Gridtec exhibitions will be co-located with China International Wind Energy Exhibition and Conference (CWEE), and China International Power and Generating Sets

Exhibition (China GPower) to form a cluster of trade shows on energy.
The co-location of the four shows is the result of a joint venture between MP Zhongmao International (Shanghai) Pte Ltd and Shanghai Deray Exhibition Planning Co. Ltd. A new joint venture company, MPZhongmao Deray (Shanghai) International Pte Ltd (MPZD), has been set up to oversee the organisation and operations of the shows.
Ms Sylvia Phua, CEO of MP International, said: "The synergies generated by this new strategic partnership will allow us to grow the shows in tandem with the country's enormous energy market. The vision is to build a strong cluster of events that are power-related so that the industry can converge in one location to trade, exchange knowledge and network."
Mr Jiang Gang, Managing Director of MPZD, added: "We aim to offer innovative solutions in an integrated platform to help address the complexities and challenges of the power industry. With the combined strengths and resources, exhibitors from the entire industry verticals, ranging from power generation and transmission to electric engineering, will be able to tap the world's largest and fastest growing power generation market."
According to a recent report by the China Electricity Council (CEC), China's investment in the power sector totalled 739.3 billion yuan (US$117.11 billion) last year. Despite this, the country is still facing tight power demand and supply. It said China's electricity consumption rose 11.7 per cent year-on-year to 4.69 trillion kWh in 2011, with 24 provincial-level power grids reporting electricity shortages.
As a result, China has accelerated its renewable energy investments, especially in the wind power sector. A roadmap drawn up for the country's wind power industry, 'China Wind Energy Development Roadmap 2050' by the International Energy Agency and China's Energy Research Institute, projected the country's wind power capacity will reach 1,000 GW by 2050. Based on this target, by 2050 China's investment in the wind power sector is expected to reach 12 trillion yuan (about US$1.9 trillion), opening the door to many
opportunities for wind power equipment manufacturers.
Mr Zhang Xing An, General Manager of MPZD commented, "With the co-location of the shows, we expect the total gross exhibit area for the shows to exceed 50,000 square metres. The bigger scale will be beneficial to the industry as it offers both width and depth to the sourcing experience. With products and services clustered in dedicated industry sectors, buyers will have the ease of navigating the show floor. At the same time, they will be able to explore other related sectors, which makes it a much more rewarding experience for exhibitors and their buyers, especially those coming from overseas."
This year, the four trade shows attracted over 40,000 unique visitors from 30 countries, and more than 760 exhibitors from 15 countries.
The 2013 shows will be held at the Shanghai New International Expo Centre from 8 to 10 April. The shows cover power generation, transmission, distribution, power automation, energy conservation and more:
*CWEE – established since 2007, the 7th edition of China International Wind Energy Exhibition and Conference is set to be an important event for professionals in the wind energy industry.
*China EPower – focusing on transmission and distribution, 2013 will see the 13th edition of China International Electric Power & Electric Engineering Technology Exhibition.
*China Smart Gridtec – launched in 2011, the 3rd China International Smart Grid Technology and Equipment Exhibition will be complemented by an industry conference.
*China GPower – China International Power and Generating Sets Exhibition will be staged
for the 12th time in 2013. Now known as 'China GPower' in short, it is widely recognised
as the event to attend for internal combustion engineering professionals.
Complementing the shows will be a number of industry-specific seminars and conferences to help address key issues and challenges, and encourage greater knowledge-sharing among industry members. It will also be inviting other leading power event organisers to co-locate their events to add to the knowledge-sharing experiences.
For more information, please visit www.epower-china.com, www.smartgridtec-china.com,
www.en.cwee.com.cn and www.powerchinashow.com.
About MPZhongmao Deray
MP Zhongmao Deray (Shanghai) International Pte Ltd is a new joint venture set up by MP Zhongmao (Shanghai) International and Shanghai Deray Exhibition Planning Co., Ltd to organise and manage the China EPower, China Smart Gridtec, CWEE and China GPower trade shows in China.
About MP International and MP Zhongmao
MP Zhongmao International (Shanghai) Pte Ltd is a joint-venture company set up by Shanghai ZM International Exhibition Co Ltd and Singapore-based MP International (MPI). Established in Singapore in 1987, the MP group specialises in organising exhibitions, conferences and special events. The group has organised and managed over 1,000 national, regional and international events, including the Asia-Pacific Economic Cooperation (APEC) 2009 Leaders' Week. It is a leading
international organiser of trade exhibitions, including ITMA and ITMA ASIA. It is a member of the
PICO group which is public listed in Hong Kong.
Featured Product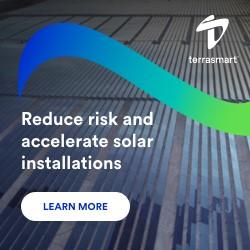 We push the limits in renewable energy, focusing on innovation to drive progress. Pioneering new solutions and ground-breaking technology, and smarter ways of working to make progress for our clients and the industry.