The Greek market prefers single- and dual-axis trackers from MECASOLAR. The firm will deliver a total 351 units to 56 PV solar projects this fiscal year.----- From its establishment in Thessaloniki back in 2009 to 2011, MECASOLAR supplied solar trackers to 107 projects, totalling 163 with the deals clinched in the first half of 2012.----- MECASOLAR and PROINSO, two companies of the OPDE Group holding, are market leaders in Greece, where 174 Qualified Installers are members of PROINSO's International Network.----- MECASOLAR sources remarked on the success of new SINGLE-AXIS trackers since they were launched in Greece.
16 July 2012. The solar PV market in Greece continues to bid on single- and dual-axis trackers from MECASOLAR. This year, the company will supply solar trackers to 56 PV solar projects, considering the deals reached so far with different customers nationwide.

Specifically, until June 2012, the multinational company specialising in the design, manufacture and supply of solar trackers, fixed structures and foundation screws reached agreements to deliver 351 solar trackers in Greece, 229 of them being DUAL-AXIS and 122 being SINGLE-AXIS.
In 2009-2011, MECASOLAR solar trackers were installed in 107 solar projects in Greece, and this year 56 new projects were added to the list, a significant growth of 52% in just six months. As to June 2012, the firm had supplied products to 163 solar facilities. These figures indicate how strong the company's position is in Greece, where it has offices in Thessaloniki.
Likewise, PROINSO, which is also a member of OPDE Group and specialises in the distribution of modules, inverters, fixed structures and trackers for PV solar facilities, is remarkably well positioned in the Greek market, where 174 Qualified Installers are members of its International Network. These installers have the necessary skills and training to install and offer maintenance service to all kinds of PV solar facilities.
MECASOLAR sources said that the excellent performance of existing PV facilities led to new deals. For instance, the 98.70kWp facility in Lefkonas – a town 40km away from the border with Bulgaria –, which has single-axis azimuth trackers from MECASOLAR, produces more than 2,000kWh/kWp a year. Another project in Desfina, Phocis (200km from Athens), also featuring single-axis azimuth trackers from MECASOLAR, has an output exceeding 2,000kWh/kWp as well.
NEW PRODUCTS AND MARKETS
MECASOLAR has not only expanded at the global level but also embarked on market diversification, reaching different countries and supplying an ever wider range of products.
In June, the firm launched a new 140kWp HORIZONTAL SINGLE-AXIS TRACKER, characterised by quick, easy and low-cost installation, similar to that of fixed mount systems, and 30% more output than fixed structures. Unlike other horizontal trackers, this one does not require welding during installation in the field.
The new tracker joined the SINGLE-AXIS POLAR tracker the company began to supply in December 2011.//
Corporate Information
MECASOLAR www.mecasolar.com
MECASOLAR specialises in the design, manufacture and supply of single- and dual-axis solar trackers, ground-mounted fixed structures and foundation screws for PV solar facilities and roof-mounted fixed structures. It has manufacturing plants and branches in Spain, Italy, UK, Greece, Australia, India, Thailand, Canada and USA.
From 2005 to 2011, MECASOLAR supplied a total 343.4MW. This is equivalent to 27,169 solar trackers manufactured and installed. Currently, the company's single- and dual-axis solar trackers and fixed structures can be found in 500 PV solar farms in more than 40 countries around the world.
MECASOLAR provides solutions to all kinds of customers. It offers BIG UTILITIES HORIZONTAL SINGLE-AXIS or POLAR ALIGNED SINGLE-AXIS tracking systems, as well as MECASCREW foundation screws and ground-mounted FIXED STRUCTURES. In addition, the firm provides solutions to SMALL UTILITIES and COMMERCIAL INSTALLATIONS, including DUAL-AXIS and SINGLE-AXIS AZIMUTH trackers. Finally, it offers FIXED STRUCTURES for ROOF-MOUNTED DOMESTIC SYSTEMS.//
www.mecasolar.com
Featured Product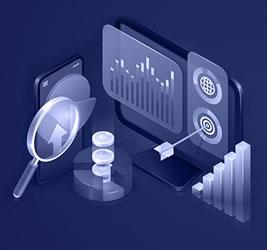 At Precedence Research we combine industry-leading insights with ground-breaking research techniques to help our clients successfully address their unique business challenges and achieve mission-critical goals. Our suite of services is designed to give tailwinds to businesses.