Key cleantech event also features renewable energy shows microgen and ebec
London, UK, August 1, 2012: The organiser of nextgen, the UK's fastest

growing event showcasing emerging renewable energy technologies, has
announced that online registration for the event has opened. The show which
take places at Stoneleigh Park in Warwickshire from 10-11 October, also
encompasses ebec, the UK's largest bioenergy show, and microgen, a show
serving small-scale (sub-50kW) power producers.
With the trio of events combined at one location, nextgen makes it easier
for visitors to retrieve relevant information and to establish business
connections. Installers, engineers and renewable energy producers, will
mingle alongside managers in the public sector dealing with energy
efficiency, or supervisors managing food processing and waste. Last year,
the shows attracted over 3,000 visitors and 300 exhibitors.
Besides hosting a major international exhibition, nextgen features a
multi-stream conference which will take place in six seminar theatres.
With limited free seating available in the theatres, anyone wishing to
register as a delegate is urged to do so now via the nextgen website
(www.nextgenexpo.co.uk).
Lucy Pitt, group marketing manager of nextgen media, said: "We are confident
that visitors to nextgen will be able to capitalise from the highly relevant
information and advice they receive. Twinned with the networking
opportunities and the opportunity to get a first look at new and exciting
renewable energy technologies and techniques, nextgen is clearly a
must-attend event."
nextgen is supported exclusively by the industry's leading trade
associations - the Renewable Energy Association (REA), the Microgeneration
Certification Scheme (MCS), the Micropower Council and the Solar Trade
Association.
About nextgen
Showcasing the future of energy generation, nextgen is the UK's fastest
growing event showcasing emerging renewable energy technologies. The event,
co-located with ebec and microgen, will be held on 5-6 October
2011 at Stoneleigh Park, Warwickshire. Now in its seventh year, ebec is the
largest dedicated bioenergy expo in the UK while microgen focuses on
small-scale micro-renewable technologies (sub-50kW) under one roof.
Besides hosting a major international exhibition, the two-day event includes
a free conference programme which offers delegates the chance to debate,
learn and network with industry peers. For more information, please visit
http://www.nextgenexpo.co.uk
Featured Product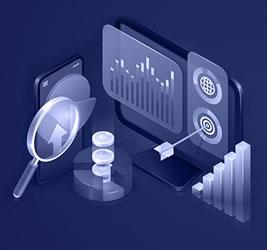 At Precedence Research we combine industry-leading insights with ground-breaking research techniques to help our clients successfully address their unique business challenges and achieve mission-critical goals. Our suite of services is designed to give tailwinds to businesses.