To be built on Army Corps of Engineers dams on the West River in southern Vermont.
MORRISTOWN, N.J.--Eagle Creek Renewable Energy, LLC announced today that it completed the acquisition of Blue Heron Hydro, LLC from developer Lori Barg on July 28, 2012. Blue Heron owns the development rights to two hydroelectric facilities to be built on Army Corps of Engineers dams on the West River in southern Vermont. The acquisition is the first pure development project for Eagle Creek.
The facilities, located at the Ball Mountain and Townshend dams, will total approximately 3.1 megawatts and will generate over 10,000 MWh of clean renewable energy per year using water already flowing through the Army Corps dams. The facilities have long-term power purchase agreements through the Vermont Sustainably Priced Energy Development (SPEED) program and will support Vermont's goal of providing 20% of electricity from new renewable resources by 2017.
"The acquisition of Blue Heron is an important step in our effort to build a company that both acquires and optimizes existing hydroelectric facilities and constructs new facilities in a manner that is safe, responsible, and respectful of the environment and the many stakeholders of our water resources," said Bud Cherry, Eagle Creek's CEO. "This acquisition continues the growth and value creation underway at Eagle Creek while broadening the scope of our efforts to include the construction of new generating facilities from late stage development opportunities."
The Federal Energy Regulatory Commission issued new 50-year operating licenses to the two Blue Heron projects earlier this year. Construction of the turbine and generator equipment for the projects has begun at Obermeyer Hydro, Inc.'s facility in Fort Collins, Colorado. On-site construction is expected to begin in the first quarter of 2013, with the projects in service in the third quarter of 2013.
ABOUT EAGLE CREEK RENEWABLE ENERGY
Eagle Creek was founded in 2010 with Bud Cherry as its CEO and Hudson Clean Energy Partners as its founding investor. The company acquires, develops, owns, and operates small-scale hydroelectric generating facilities throughout North America. Eagle Creek and its subsidiary company, North American Hydropower, own 29 operating and 2 under-development hydroelectric facilities spanning six states with a combined capacity of 64 megawatts and an annual production that will exceed 230,000 MWh of clean renewable energy. Hudson Clean Energy Partners is one of the largest clean energy private equity firms focused solely on clean energy investments. Learn more at www.eaglecreekre.com.
Featured Product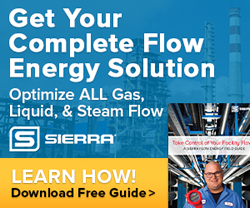 Download Flow Energy Guide - Written by Engineers For Engineers. Learn how to save on energy costs by optimizing your facility flows that impact costs like compressed air, natural gas, steam, and hot or chilled water.