11 Sessions Presented by SEI and NABCEP for Installers, Sales Personnel and Others Interested In Expanding Their PV Solar Business
Washington, D.C., August 23, 2012 – A Photovoltaic (PV) Technical Training program consisting of 11 in-depth sessions is being offered on the exhibit floor in booth 1008 during Solar Power International 2012 (SPI Ď12). The training sessions are the newest addition to the SPI conference program and have been developed in partnership with Solar Energy International (SEI) and the North American Board of Certified Energy Practitioners (NABCEP).

The sessions are included in both full conference and exhibits-only passes and will provide installers, sales personnel and other industry participants with information on a variety of topics including certification programs, solar site analysis and battery-safety and maintenance.
Taking place September 10th through 13th at the Orange County Convention Center in Orlando, SPI '12 is North America's premier business-to-business event for professionals in solar energy. The show is presented by the Solar Energy Industries Association (SEIA) and the Solar Electric Power Association (SEPA). This international event is expected to attract attendees from more than 100 countries to learn about new markets for solar, new products, and the issues and strategies that will guide the industry's growing emergence as an energy solution.
"We've introduced these technical training sessions as an added value to companies who want to enhance their technical skills and knowledge of their staff," said Rhone Resch, president and CEO, SEIA. "Our industry is fast-evolving and this new program helps people working in the field keep up with the latest developments and procedures. This is critical for expanding the solar business."
"We are thrilled to partner with Solar Energy International and the North American Board of Certified Energy Practitioners, two prestigious organizations who can share their knowledge with SPI attendees," said Julia Hamm, SEPA president and CEO. "The program consists of a wide range of topics addressing the interests of professionals at all levels, from beginner to advanced, enhancing an already comprehensive conference program."
The PV Technical Training sessions are: (click here for session times and details):
Tuesday, September 11
Solar Site Analysis
Speakers: Jeff Tobe & Laura Walters (SEI)
Load Analysis for a Stand-Alone and Grid-Direct System
Speakers: JR Whitley & Laura Walters (SEI)
NABCEP Solar Installer Certification Programs
Speaker: Ezra Auerbach (NABCEP)
Tips, Tools and Techniques of the Solar Industry
Speaker: Brad Burkhartzmeyer (SEI)
Wednesday, September 12
PV Installation, Commissioning and Safety Lesson
Speakers: Kris Sutton & Laura Walters (SEI)
NABCEP Technical Sales Certification Programs
Speaker: Richard Lawrence (NABCEP)
Tools and Techniques for Commissioning and O&M
Speaker: Rebekah Hren (SEI)
Battery-Safety and Maintenance
Speaker: Phil Friedman (SEI)
Thursday, September 13
vsyst Software Introduction
Speaker: Brian Mehalic (SEI)
Mounting and Layout
Speaker: TBD (SEI)
NABCEP Company Accreditation Programs
Speaker: Ezra Auerbach (NABCEP)
Comprehensive education program
This year's conference program is highlighted by two general sessions and 64 concurrent sessions, workshops and Solar Idea Swaps, covering topics within six tracks: finance, grid integration, in the field, markets, policy and technology. Speakers from the solar industry along with thought-leaders in finance, utilities, and manufacturing, will share their expertise and insights with attendees.
For program updates and to register: http://www.solarpowerinternational.com/
SPI '12 sponsors include: Terrawatt - SMA; Gigawatt -Hanwha Solar; Megawatt - Bechtel and Clean Power Finance; Kilowatt - ReneSola and SunWize.
About Solar Power International 2012 (SPI)
Presented by the Solar Energy Industries Association (SEIA) and the Solar Electric Power Association (SEPA), SPI'12 is designed to serve and advance the solar power industry and draws industry professionals representing more than 100 countries. SPI '12 takes place September 10 – 13 at the Orange County Convention Center, Orlando, Florida. Registration, sponsorship, exhibitor and program information can be found at: www.solarpowerinternational.com.
About SEIA®
Established in 1974, the Solar Energy Industries Association® is the national trade association of the U.S. solar energy industry. Through advocacy and education, SEIA and its 1,100 member companies are building a strong solar industry to power America. As the voice of the industry, SEIA works to make solar a mainstream and significant energy source by expanding markets, removing market barriers, strengthening the industry and educating the public on the benefits of solar energy. www.seia.org
About SEPA
The Solar Electric Power Association (SEPA) is an educational non-profit dedicated to helping utilities integrate solar power into their energy portfolios for the benefit of the utility, its customers and the public good. With more than 1,000 utility and solar industry members, SEPA provides unbiased utility solar market intelligence, up-to-date information about technologies and business models, and peer-to-peer interaction. From hosting national events to one-on-one counseling, SEPA helps utilities make smart solar decisions. For more information, visit www.solarelectricpower.org.
Featured Product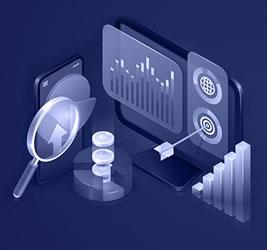 At Precedence Research we combine industry-leading insights with ground-breaking research techniques to help our clients successfully address their unique business challenges and achieve mission-critical goals. Our suite of services is designed to give tailwinds to businesses.