More than 30 Regional Companies Attend to Learn More From Industry Leader 3M
St. Paul, Minn – September 11, 2012 –3M hosted a regional energy-efficiency workshop in conjunction with the Environmental Protection Agency's (EPA) ENERGY STAR® Industrial Partnership for companies interested in improving energy efficient manufacturing. The workshop, attended by representatives from 30 regional companies, provided an insight into 3M's proven energy management strategy including tools and resources that help manufacturers reduce costs and lessen the impact on the environment.

3M's Energy Manager, Steve Schultz, shared examples of 3M's Corporate Energy Management practices that have made 3M an industry leader in energy efficiency over the past decade. 3M Senior Vice President of Corporate Supply Chain Operations, John Woodworth, addressed the crowd speaking about 3M's initiatives in sustainability globally that have demonstrated a proven track record in solid energy management practices.
"Our top-level leadership has recognized for a long time that energy-efficient manufacturing is critical to business success," said Steve Schultz, Corporate Energy Manager at 3M. "Many years ago there were corporate goals for energy efficiency, which aligned with other company manufacturing productivity goals that continue today."
Attendees heard additional presentations from ENERGY STAR Industrial Team Director, Elizabeth Dutrow, who shared steps that companies -- large and small -- can take to move the pathway forward to improve operations using Energy Star resources for analysis, action planning and performance measures. Representatives from the Minnesota State Energy Office and ENERGY STAR partners Brown Printing Company, Cargill and General Mills delivered testimonials on their own best practices.
For a record-setting eighth consecutive year, 3M received the 2012 ENERGY STAR Sustained Excellence Award from the U.S. Environmental Protection Agency and the U.S. Department of Energy for its comprehensive worldwide energy conservation efforts. 3M was named ENERGY STAR Partner of the Year in 2004 and was recognized again from 2005 to 2012 with the ENERGY STAR Sustained Excellence Award.
Launched in 1992 by EPA, ENERGY STAR is a market-based partnership to reduce greenhouse gas emissions through energy efficiency. This year marks the 20th anniversary of the ENERGY STAR program. Over the past 20 years, with the help of ENERGY STAR, American families and businesses have saved about $230 billion on utility bills and prevented more than 1.7 billion metric tons of carbon pollution. To date, more than 1.3 million new homes and nearly 18,500 buildings across all 50 states have earned EPA's ENERGY STAR certification. The ENERGY STAR label can be found on more than 65 different kinds of products with more than 5 billion sold over the last 20 years.
For more information, visit 3M.com/sustainability.
About 3M
3M captures the spark of new ideas and transforms them into thousands of ingenious products. Our culture of creative collaboration inspires a never-ending stream of powerful technologies that make life better. 3M is the innovation company that never stops inventing. With $30 billion in sales, 3M employs 84,000 people worldwide and has operations in more than 65 countries. For more information, visit www.3M.com or follow @3MNews on Twitter.
Featured Product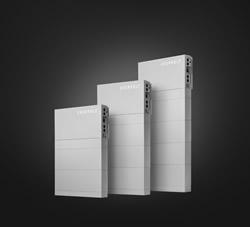 Renewable energy stored in an EVERVOLT home battery system is the perfect backup plan against an uncertain utility grid and weather events. Run key appliances longer and live life when the unexpected happens. EVERVOLT battery storage systems are covered by a complete 12-year warranty from Panasonic.