Endurance S-343 and Eveready Kestrel e400 join 7 other models in reaching SWCC milestones
The Clifton Park, NY - The Small Wind Certification Council (SWCC) has issued its first Limited Power Performance certification to the Endurance Wind Power S-343, and its sixth Conditional Temporary Certification to the Eveready Kestrel e400nb 250, bringing the tally to nine turbine models now partially or fully SWCC-certified.

"We are pleased to see a varied selection of products progressing through the SWCC certification process enabling greater customer choice and consistent consumer ratings," noted SWCC Executive Director Larry Sherwood. "Our growing list of certifications is aiding incentive programs with establishing eligibility and allowing easier comparison shopping, helping small wind turbines gain mainstream acceptance."
The Endurance S-343 power performance certification confirms its Rated Power and Rated Annual Energy as defined in the American Wind Energy Association (AWEA) Small Wind Turbine Performance and Safety Standard 9.1-2009. The Kestrel e400 achieved the milestone of conditional SWCC certification based on its certification from the UK's Microgeneration Certification Scheme (MCS).
SWCC issued its first two full certifications and consumer labels in late 2011 to the Bergey Windpower Excel 10 and the Southwest Windpower Skystream 3.7. The consumer labels show the Rated Annual Energy, the Rated Sound Level and Rated Power, and SWCC Summary Reports provide each turbine's respective tabulated power curve and acoustic data, tower design requirements, and confirm that each meets all the AWEA Standard's requirements on durability, mechanical strength, safety and function.
SWCC has also awarded conditional certification to the Evance R9000, the Evoco 10 kW, the Kingspan KW6, the Gaia Wind GW 133 - 11kW, and the Xzeres-442SR. Before SWCC releases consumer labels for limited and conditionally certified turbine models, these applicants must meet a few additional requirements of the AWEA Standard and submit a full application package, including acoustics data analysis, to SWCC for evaluation.
SWCC expects to issue further certifications in the coming months, as more state and federal incentive programs ramp up certification requirements. Eight additional turbine models under contract to pursue SWCC certification have either started or completed testing.
"The expanding base of certified turbine models is a reflection of a maturing small wind industry with great potential to serve increasing demand for distributed generation," noted Sherwood. "Certification is helping to avert unethical marketing and false claims, so consumers can have confidence in small turbine ratings and funding agencies can ensure that the public's money is spent wisely."
SWCC has received 43 initial Notices of Intent to Apply for Certification and has agreements in place confirming testing and analysis for 31 turbine models with less than 200 m2 swept area, three-fourths of which are sized for the residential market (under 20 kW). To ensure transparency and public disclosure of key milestones in the process, SWCC reports when its pending applicants are "Under Test" and have submitted test and analysis reports for review.
Recognizing that small wind incentives are often based on power performance ratings and estimates, SWCC recently began offering the new optional service of Limited Power Performance Certification for small wind turbine models that have completed power performance testing in accordance with SWCC and AWEA Standard requirements. While power performance field testing can be completed relatively quickly, the time required for duration testing can result in a lengthy process. If full SWCC certification is not granted within an 18-month period, the limited certification of the turbine's power curve and annual estimated production terminates.
Certification Requirements Expanding
Numerous small wind incentive programs are increasing certification requirements for program eligibility including the New York State Energy Research and Development Authority (NYSERDA), Energy Trust of Oregon, Massachusetts Clean Energy Center, and other states. The recently formed Interstate Turbine Advisory Council (ITAC) requires progress toward certification for its Unified List of Wind Turbines. Certification to AWEA Standard 9.1-2009 will serve as a prerequisite for the upcoming electrical safety standard for small wind turbines, UL6142.
SWCC's Incentives webpage provides further background about eligibility criteria and direct links to several programs requiring or expecting to require certification. SWCC has developed options for agencies and utilities to consider for incorporating certification requirements and structuring incentives, including suggestions for wind turbines with a swept area of more than 200 m2 and therefore outside the scope of the AWEA Standard.
Recent Accreditation Allows International Recognition of SWCC Ratings
SWCC was granted ISO Guide 65 accreditation in March 2012 by the American Association for Laboratory Accreditation (A2LA) to certify small wind turbines to AWEA Standard 9.1-2009. This accreditation ensures the universal recognition of SWCC turbine certifications worldwide, while ensuring that certification activities are conducted impartially, systematically and in a uniform manner.
SWCC certification is an independent confirmation that a small wind turbine has been tested and designed according to the requirements of the AWEA Standard. SWCC updates the application status table on its website as milestones are reached.
Consumer labels, ratings and summary reports for SWCC certified turbine models, including tabulated power curves, acoustic data, and tower design requirements, along with a complete list of SWCC pending applicant turbine models, are available at www.smallwindcertification.org/for-consumer.
Featured Product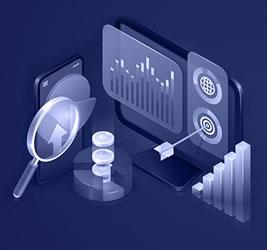 At Precedence Research we combine industry-leading insights with ground-breaking research techniques to help our clients successfully address their unique business challenges and achieve mission-critical goals. Our suite of services is designed to give tailwinds to businesses.