CED Greentech branches to distribute HatiCon Solar Product
HatiCon Solar, announces its distribution partnership with CED Greentech branches for its solar PV mounting solutions.

CED Greentech is a division of Consolidated Electrical Distributors, one of the largest electrical product distributors in the United States. CED Greentech locations are wholesale distribution centers of solar and electrical products. Their locations offer a full range of services and products to take solar PV installations from initial assessment through to completion.
HatiCon Solar PV mounting solutions are stocked and sold at five CED Greentech locations from California to Connecticut. CED Greentech locations distribute HatiCon Solar PV mounting solutions for pitched roof, flat/low slope roofs, and residential ground mount systems.
"Our relationship with CED Greentech branches helps installers maintain the flexibility they need in the residential and light commercial solar PV market. We look forward to continued and expanded distribution through CED Greentech branches in the United States," said John Harvey, President of HatiCon Solar.
HatiCon Solar mounting solutions are made of light, non-corrosive, durable, and fully recyclable aluminum. HatiCon Solar systems are great for pitched and low sloped roofs where additional weight can necessitate roof reinforcements. Their shallow embedment ground mount system makes great use of aluminum's non-corrosive qualities to decrease overall maintenance and replacement costs throughout the lifespan of the solar PV installation. All HatiCon Solar systems can meet ARRA and Made In America project requirements.
Featured Product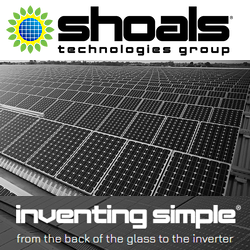 Inventing Simple® isn't just a slogan to us, it's a way of life. Using simple plug-and-play ideology, we revolutionized solar installations in 2003 with our Interconnect System™. Our harnessing system is now the gold standard EPC's use around the world. By using simple ideas, we are making solar energy a more affordable and clean power source for future generations.