Suzlon Wind Turbine Training Center hosts more than 40 OSHA employees for safety introduction to wind power
Chicago: Suzlon Wind Energy Corporation teamed up the American Wind Energy Association (AWEA) from September 11-13th, to train over 40 people from the Occupational Health & Safety Administration's (OSHA) new Wind Response Team regarding human safety in and around wind turbines at Suzlon's training facility located Elgin, Illinois. The intention of OSHA's Wind Response Team is to respond to incidents or investigations that occur in the wind power industry.

Suzlon was chosen through the AWEA alliance with OSHA to provide the hands-on, introductory safety training on proper methods of climbing and working in wind turbine generators. OSHA is a federal government institution which has become increasingly engaged in the wind power business in the last two years. Suzlon's facility, recognized as one of the finest in the North American industry, is an ideal setting for the newcomers to obtain a safety overview in a truly hands-on environment where attendees can interact with North America's only fully-operable wind turbine dedicated exclusively to training and situated indoors for full-time use.
"We were pleased to have been chosen as host and to work with AWEA in an area so critical to the success of wind power in the U.S.," said Todd Karasek, VP of Environment, Health & Safety for Suzlon Wind Energy Corporation, headquartered in Chicago. "Our safety performance was recognized as top notch in a recent AWEA industry survey, which shows Suzlon's safety culture makes us a differentiator and leader in the wind power market. For this reason, we are certain we can offer AWEA and OSHA the best the industry has to offer in safety training facilities."
"AWEA, alongside its members, are leading the U.S. in strong safety practices that our top federal safety officials have also collaborated in developing," said Michele Mihelic, AWEA's Manager of Labor, Health and Safety Policy. "Suzlon's training center has shown OSHA that wind power in the U.S. prioritizes safety, and that we can lead by setting an excellent example of how to safely construct, operate and manage wind power plants now and well into the future."
The two day program included several speakers from Suzlon, the wind industry and Working At Heights instructors who informed and demonstrated to OSHA colleagues how to:
 work at heights, including climbing, rescue, self-decent and fall arrest
 permit-required confined space entry
 energy isolation (lockout - tag out procedure)
Other topics included safety during the construction of a wind farm, and typical daily activities of a wind turbine technician in America. The entire training program was enhanced with a trip to a nearby wind farm, which was the first time most OSHA employees had ever seen a wind power plant.
The trained OSHA field personnel not only have a better knowledge of the larger wind power industry, but are now trained to correctly and safely climb a wind turbine to observe working conditions, as well as the work being performed by technicians. This will further enhance OSHA's ability to consistently advise and assist the wind industry in complying with, and in some cases exceed OSHA regulations.
Last year AWEA published results of an industry Safety Survey among its member companies with Suzlon Wind Energy Corporation ranked in the best quartile of safety performance among its peers of the Manufacturing Group. The best quartile of safety performance represents companies that are among the top performers (top 25%) in reducing injuries at wind power plants.
"Suzlon strongly believes that workplace safety is a journey. At the beginning a company recognizes the need to improve and seeks to achieve zero injuries, incidents and occupational illnesses; while the end state is a workplace free of hazards and behaviors contributing to incidents and injuries," said Todd Karasek. "Suzlon is pleased with the survey results which recognize the accomplishments of our journey."
To achieve these kinds of safety successes, Suzlon's strategy has included:
 Health and Safety becoming an essential component of leadership success
 Being recognized for industry leading health and safety practices (including two recent safety awards from our customer Duke Energy)
 Differentiating our company based in part by its focus on leadership and safety
For Suzlon to implement a safety strategy it required a focus on behaviors, systems and processes that would have the biggest impact to ensure the company's safety success, while demanding the participation of leadership at all levels of the company. The Suzlon safety plan that was developed did more than put targets in place and provide safety training, it also focused on senior leaders situated on and off the wind power sites to provide mentoring and coaching which offered big dividends – for both Suzlon and our customer partnerships.
---
About Suzlon Group:
The Suzlon Group is ranked as the world's fifth largest* wind turbine supplier, in terms of cumulative installed capacity, at the end of 2011. The company's global spread extends across Asia, Australia, Europe, Africa and North and South America approaching 20,000 MW of wind energy capacity installed in 30 countries, operations across 33 countries and a workforce of over 13,000. The Group offers one of the most comprehensive product portfolios – ranging from sub-megawatt on-shore turbines at 600 Kilowatts (KW), to the world's largest commercially-available offshore turbine at 6.15 MW – with a vertically integrated, low-cost, manufacturing base. The Group – headquartered at Suzlon One Earth in Pune, India – comprises Suzlon Energy Limited and its subsidiaries, including REpower Systems SE. Visit us at www.suzlon.com
Featured Product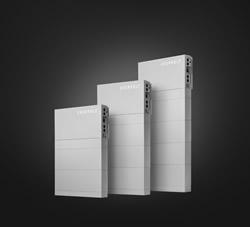 Offer homeowners best-in-class solar and energy storage in one money-saving bundle. Panasonic's new EverVolt™ Series modules come in 350W, 360W, 370W & 380W models and work seamlessly with their EverVolt battery storage - all warrantied by one of America's most trusted brands.