While some consider that there is no future for CSP in the long term, many others strongly believe that there are still plenty of opportunities for the industry, due to the uniqueness and convenience of this technology. Given the dispatchability of the CSP, clean and reliable power can be generated
Torresol Energy's Gemasolar tower plant is a clear example of the dispatchable advantage and unique selling point of CSP over other renewables. The installation is the first commercial-scale plant in the world to apply central tower receiver and molten salt heat storage technology, representing an impressive piece of engineering. During the 29 months it took to build the plant, engineers had to break new ground in designing the receptor, molten salt pumps and vaporiser, among other elements.

Gemasolar's design makes it possible to focus sunlight to around 1,000 times the intensity on the ground and heat molten salt from an initial 270° to 300°C to up to 550° to 565°C. The tower contains enough salt to drive its 20 MW turbine at full power for up to 15 hours without sunlight, giving the plant an expected net annual electrical production of 110 GWh and around 6,500 hours of operation a year, sufficient to power 25,000 homes.
Furthermore, output can be regulated to suit demand rather than having to match solar variation and energy conversion is more efficient because of the higher temperatures. In addition, not having tubes or heat exchange fluids spread out across the solar field could greatly reduce the chance of breaks or leakages, bringing down operations and maintenance costs.
Gemasolar, with its novel molten-salt heat storage system is proving that in order to maximize output and performance, storage is rapidly becoming indispensable to position CSP as a true contender in the global energy mix worldwide.
For that reason, this year CSP Today Sevilla 2012 (13-14 November) has incorporated in the conference programme, an exclusive site visit to the Gemasolar installation that will provide delegates with the rare opportunity to experience a true CSP emblem operating in front of their eyes. The visit will take place on the 15th of November 2012 and limited places are available.
For more information on this site visit and other conference features, download the complimentary brochure here: http://www.csptoday.com/csp/conference-event-brochure.php or contact Laura Hernandez on laura@csptoday.com by email.
Featured Product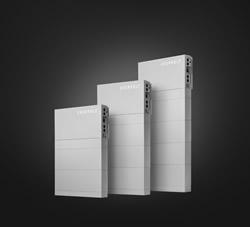 Offer homeowners best-in-class solar and energy storage in one money-saving bundle. Panasonic's new EverVolt™ Series modules come in 350W, 360W, 370W & 380W models and work seamlessly with their EverVolt battery storage - all warrantied by one of America's most trusted brands.