Learn how stamping can drive down production costs
WARWICK, RI - A.T. Wall Company, the precision stamping and tube drawing subsidiary of ATW Companies, announces that it will be showcasing its enhanced stamping capabilities and expertise at The Battery Show 2012, which takes place in November 13-15, 2012, in Novi, Detroit, Michigan, Booth # B550.

A.T. Wall Company representatives will be on hand to discuss how the company can help customers achieve significant cost savings by finding ways to convert machined parts to stamped parts. In large volumes, stamping is a faster method of manufacturing than machining, driving down production costs compared to traditional machining. As an example, on display will be a recent product development of a fuel cell battery top, where A.T. Wall was able to pierce a .078 inch hole through .125 inch material; which far exceeds the industry standard.
According to Matthew Underhay, sales manager for A.T. Wall Company, "We apply our design expertise, material knowledge, and careful monitoring of tool wear to develop a stamping solution that allows us to form material of higher than normal thickness with high precision, well beyond what is usually considered possible."
At the show, A. T. Wall will discuss how they work directly with engineers in the initial phase of a development project to meet design challenges and devise cost effective solutions. Visitors to the show can learn how stamping can give them a competitive advantage when manufacturing batteries.
About A.T. Wall Company
A.T. Wall Company is a world leader in the production of seamless cold drawn specialty tubing, and a veteran supplier to the rigid waveguide industry for over 50 years, with a reputation for quality, delivery, and integrity. A.T. Wall's Rhode Island-based manufacturing facility serves the needs of customers throughout the world in a variety of industries, including aerospace, electronics, and telecommunications. The company provides rapid turnaround on the design and manufacture of specialty items. For more information, visit www.atwall.com.
About ATW Companies
Headquartered in Warwick, RI, ATW Companies is a provider of highly engineered metal solutions to the metal component marketplace, servicing customers worldwide. The company runs state-of-the-art manufacturing facilities located in California, Pennsylvania, and Rhode Island and offers global sales and support. ATW provides a wide range of fabrication technologies to meet the exacting requirements of industries and diverse technologies for the most critical applications. The company's motto is "Be the Best…Do it Right," and they strive to live by this commitment to quality, reliability, innovation, and integrity by continuously adding value to their products and services.
Featured Product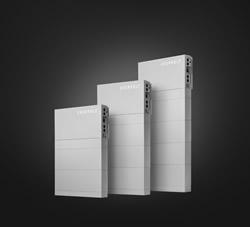 Offer homeowners best-in-class solar and energy storage in one money-saving bundle. Panasonic's new EverVoltâ"¢ Series modules come in 350W, 360W, 370W & 380W models and work seamlessly with their EverVolt battery storage - all warrantied by one of America's most trusted brands.