Our educational programming has expanded into instructive YouTube videos featuring

National Training Manager Bob "Hot Rod" Rohr. The 23 videos detailing plumbing,
hydronic and renewable energy components are now available for viewing. The videos
range from 3 to 12 minutes in length. Bob explains how Caleffi products are designed,
illustrates how they function, reviews how to use them in applications and offers valuable
pointers concerning installation, operation and maintenance. The videos can be found on
our website: www.caleffi.us.
Caleffi - Creating innovative, superior performance products that help customers live
comfortably and economically, while softening their impact on the environment.
For more information, visit Caleffi's Web site at www.caleffi.us, e-mail at
sales@caleffi.com, or call (414) 238-2360.
Featured Product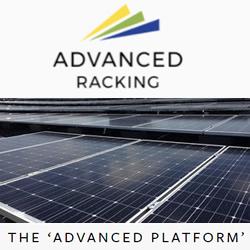 The 'Advanced Platform' simplifies the installation process by using universal mounting hardware that works perfectly across all roof types. Smart roof connection kits then connect to the specific roof's surface. The Advanced Platform is versatile: Our common design can be your single solution for all roof types.