EV Connect is making it easier for dealerships to break through EV sales barriers and improve customer service
CULVER CITY, California, October 11, 2012ó EV Connect, a leading provider of electric vehicle (EV) infrastructure solutions, today announced the launch of its new Dealer EV program designed to make electric vehicle sales easier by helping car dealerships quickly and easily overcome the most persistent customer objections to an EV purchase, ensure a positive customer experience, and enhance dealer revenue generation. To streamline dealership business with EV Connect, the company has also added a solely dedicated Dealer Liaison Team responsible for boosting communication and building a stronger relationship between EV Connect and dealerships.

"Unlike traditional vehicle sales, EV sales force car dealerships to learn a new language centered on the electric drive train, batteries, kilowatts, amps, volts, and how they affect the daily life of an EV owner. In addition, the single most frequent sales objection from potential EV buyers is regarding how they will charge their vehicle" said Jordan Ramer, CEO, EV Connect. "Dealer EV is a program through which dealers can refer EV buyers to EV Connect for charge station education, deployment solutions and management services. EV Connect will do the rest of the heavy-lifting."
With a long track-record of educating electric vehicle buyers and installing and managing thousands of EV charge stations nationwide, EV Connect ensures customers get exactly the information and charge stations they need. The company's local network of certified, licensed and bonded charge station technicians handle all installation services, so dealerships can be confident their customers are receiving the kind of service they expect without slowing down the sales process. For more information about Dealer EV and to reach the dedicated Dealer Liaison Team, call 888-780-0062 (extension four) or email dealer@evconnect.com.
About EV Connect, Inc.
EV Connect, an EV industry veteran and visionary, delivers best of breed EV infrastructure solutions and applies its deep expertise to help OEMs design, engineer, install and maintain EV infrastructure. EV Connect drives EV adoption forward for commercial customers and EV industry partners alike. For more information visit http://www.evconnect.com.
Featured Product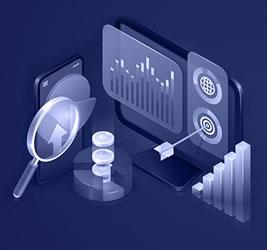 At Precedence Research we combine industry-leading insights with ground-breaking research techniques to help our clients successfully address their unique business challenges and achieve mission-critical goals. Our suite of services is designed to give tailwinds to businesses.