Approval Includes California's Largest Solar Thermal with Storage Contract
(OAKLAND, CA) October 25, 2012 – BrightSource Energy, a leading concentrating solar thermal technology company, announced today that the California Public Utilities Commission (CPUC) unanimously approved two amended BrightSource contracts with Southern California Edison (SCE).

The contracts, totaling 1,300,000 megawatt-hours (MWh) annually, will help California take a significant step towards reaching its clean energy goals with reliable and cost-effective power. Collectively, the contracts represent billions of dollars in direct investment in California's economy, more than 2,000 construction jobs in some of California's hardest hit local economies, and avoidance of more than 400,000 tons of annual CO2 emissions.
In its decision, the Commission highlighted the growing importance of highly reliable clean energy resources, like BrightSource's power tower technology, in California's electricity mix. According to the proposed alternate leading up to the final decision, "BrightSource's technology with storage allows Southern California to optimize generation based on changing system requirements. This unique attribute decreases renewable integration risk and provides more value for ratepayers." During the meeting, the Commissioners also noted the need to have viable projects, like Rio Mesa, that will be commercially financeable in the absence of the U.S. Department of Energy Loan Guarantee program.
"We're pleased by the Commission's approval of our contracts with Southern California Edison," said John Woolard, President and CEO of BrightSource Energy. "The approval of these contracts allows us to build on the technology innovations deployed at our Ivanpah project, and continue driving down costs and improving efficiencies in our next generation plants, while incorporating storage into our power tower systems."
The first of the approved contracts is for a power tower project at BrightSource's Rio Mesa site, which is designed to produce 573,000 megawatt-hours annually. The plant at Rio Mesa will employ BrightSource's next-generation LPT technology, which feature a 750-foot tall tower that allows for a high concentration of heliostats. This design significantly reduces the amount of land required to produce energy - up to 33% less than a typical photovoltaic (PV) farm or other solar thermal technologies. The design also improves plant performance and improves efficiencies, reducing the total cost of power.
The second contract approved is for a unit at the company's Sonoran West site that is designed to produce 733,000 megawatt-hours annually. The contract will be the first to deploy BrightSource's SolarPLUSTM thermal storage system, which provides operational flexibility and reliability services needed to balance the grid as increasing amounts of intermittent PV and wind come on line-- without the emissions and expense associated with peaker plants that would otherwise be required for reliability.
There is growing recognition of the important value that concentrating solar thermal technology brings to support grid reliability. Recent studies by the U.S. national labs point to the high value provided by concentrating solar thermal power with storage, especially when compared to wind and solar technologies that cannot integrate cost-effective storage options. This added value is a result of the resource's unique capabilities including:
· Shifting electricity production to periods of highest demand
· Providing firm capacity to the power system; replacing the need for conventional power plants as opposed to just supplementing their output
· Providing ancillary services such as spinning reserves to help support a reliable grid
· Avoiding the variability and integration costs that other renewable resources like photovoltaics (PV) and wind create for utilities and grid operators; reducing the need for additional fossil fuel units required to back up intermittent renewables that put a hidden financial burden on ratepayers
Southern California Edison submitted today's approved contracts in November 2011 as part of a package of five contracts with BrightSource. In addition to the two approved today, the CPUC denied Southern California Edison cost recovery for the three other contracts – a 200 MW project at Rio Mesa and two 200 MW projects at the company's Siberia site. The Rio Mesa project will continue to move forward as planned with an anticipated permitting decision from the California Energy Commission. The Siberia project will remain a part of BrightSource's 90,000 acre site portfolio.
About BrightSource Energy, Inc.
BrightSource Energy, Inc. is a leader in the design and development of concentrating solar thermal technology used to produce high-value electricity and steam for power, petroleum and process markets. To learn more about BrightSource Energy and concentrating solar thermal energy, visit www.brightsourceenergy.com.
Featured Product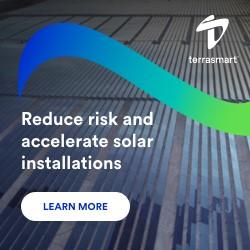 We push the limits in renewable energy, focusing on innovation to drive progress. Pioneering new solutions and ground-breaking technology, and smarter ways of working to make progress for our clients and the industry.