Pacific Wind began operation in August 2012 and the first phase of Catalina Solar will begin operation in December 2012.
ROSAMOND, Calif. (Oct. 29, 2012): EDF Renewable Energy, formerly enXco, celebrates the construction and operation of two Kern County projects producing clean energy for Southern California. The 140 MW Pacific Wind and 143 MWp Catalina Solar projects were developed and contracted independently; however, their close geographic proximity to one another enabled the projects to share certain infrastructure and thus evolve into one of the largest wind/solar hybrid projects in the United States.

Pacific Wind began operation in August 2012 and the first phase of Catalina Solar will begin operation in December 2012. Both deliver carbon-free electricity into the grid for the benefit of San Diego Gas & Electric Company's (SDG&E) generation portfolio under two separate power purchase agreements. These new projects bring the total renewable megawatts under long-term agreements with SDG&E to 343 megawatts, all of which are generated in Kern County.
"Pacific Wind and Catalina Solar are the direct result of California's renewable energy mandate, as well as the federal production tax credit and the investment tax credit. The PTC for wind, and more recently the ITC for solar, assist renewable resources in leveling the playing field against fossil fuels, which have decades of government incentives behind them," said Mark Tholke, vice president of EDF Renewable Energy's Southwest Region. "These tax credits have created a substantial domestic wind industry, tens of thousands of American jobs and millions of dollars in local economic benefits for the communities where renewable energy projects exist."
Tholke added, "Congress' support and passage of the PTC is critical to preserve these jobs and future economic benefits. We recognize and appreciate the hard work of our partners, in particular SDG&E, which has resulted in world class wind and solar projects."
"The projects highlighted today exemplify the scientific and technological breakthroughs that have come to define California's innovative culture," said Senator Jean Fuller. "As a representative of the Rosamond community, I'm proud to support initiatives that lead to economic growth and more jobs."
"These two renewable projects are significant not only to SDG&E's customers, but to the entire state of California in its efforts to meet aggressive environmental goals," said Matt Burkhart, vice president of electric and fuel procurement for SDG&E. "We have been committed from the start to helping get viable, economic renewable resources developed. Pacific Wind and Catalina Solar are perfect examples of renewable energy projects that have succeeded in reaching the finish line by overcoming a number of regulatory and commercial challenges. We applaud EDF Renewable Energy for their efforts, and success."
As part of EDF Renewable Energy's workforce development and community investment program, the company presented a $30,000 check to Rosamond High School for the purchase and installation of a solar-powered baseball field scoreboard. This support coupled with last year's $160,000 contribution to the Clean Energy Training Program at Kern Community College District demonstrates the company's long-term commitment to the communities of Kern County.
Consisting of REpower MM92 turbines, Pacific Wind generates electricity to supply approximately 56,000 homes with renewable energy. Catalina Solar, representing EDF Renewable Energy's largest utility scale project to be developed in the U.S., is comprised of 82 MWp Solar Frontier and 60 MWp First Solar PV modules and is expected to generate electricity for 35,000 homes. EDF Renewable Services, formerly enXco Service Corporation, will provide operations and maintenance services for both projects.
EDF Renewable Energy is one of the largest renewable energy developers in California and the nation. Pacific Wind and Catalina Solar represent EDF Renewable Energy's 20th and 21st owned renewable energy projects in California generating a combined 771 MW of clean energy for the state. Total gross installed capacity in the United States is 1,563 MW.
About EDF Renewable Energy:
EDF Renewable Energy - formerly enXco - is a leading U.S. independent power producer with more than 25 years of expertise in the renewable industry, covering all range of services from project development and management to operations and maintenance. EDF Renewable Energy specializes in wind and solar photovoltaic with presence in other segments of the renewable energy market: biogas, biomass, hydro, marine energy and storage solutions. The company develops, constructs, operates and manages renewable energy projects throughout the United States for its own accord as well as for third parties. EDF Renewable Energy's portfolio consists of over 4.5 gigawatts of developed projects with 1.5 gigawatts of installed capacity. EDF Renewable Energy is the U.S. subsidiary of EDF Energies Nouvelles. EDF Energies Nouvelles is the renewable energy arm of the EDF group, the leading electricity company in the world. For more information visit: www.edf-re.com
About EDF Renewable Services:
EDF Renewable Services – formerly enXco Service Corporation – is the leading third-party provider of operations and maintenance services in North America. With 25 years of experience, EDF Renewable Services understands renewable energy facilities represent a substantial investment. The company takes an owner-operator approach to ensure maximum returns on the asset, full project value, and ongoing profitability for new and existing facilities. As part of a global organization with utility-scale wind and solar plants, the company brings depth of experience to every project. With more than 6 gigawatts of wind and solar under contract, EDF Renewable Services is the trusted leader in O&M. For more information visit: www.edf-renewable-services.com
Featured Product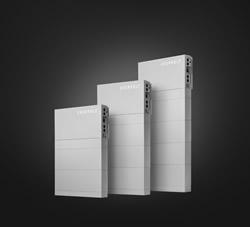 Renewable energy stored in an EVERVOLT home battery system is the perfect backup plan against an uncertain utility grid and weather events. Run key appliances longer and live life when the unexpected happens. EVERVOLT battery storage systems are covered by a complete 12-year warranty from Panasonic.