Patent-pending data acquisition technology relies on empirical measurements – not survey research – to deliver highly accurate ARA data significantly faster than any other source.
Louisville, Kentucky – November 7, 2012 – Genscape, a pioneer in the research, development, and deployment of patented in-the-field oil infrastructure monitoring systems, today announces the launch of its Amsterdam-Rotterdam-Antwerp (ARA) Weekly Gasoil Storage Report.

Aiming to replicate the success of its North American Cushing Oil Storage service, Genscape is applying the same "measured data" technological expertise to establish Europe's only weekly measurement of middle distillate physical inventories at storage terminals corresponding to the ICE Gasoil contract.
"If your business depends on understanding the movement of European oil, you'll see the value of having weekly access to storage actuals, not estimates or survey data," says Chris Sternberg, managing director for oil at Genscape. "It's a game changer that significantly increases transparency in a fairly opaque market."
In addition to a weekly PDF, web-based dashboard, and data feed, Genscape provides historical tank-by-tank data and updates on tanks undergoing construction or maintenance. As with its Cushing oil service, the speed, accuracy, and flexible formats of Genscape's new ARA weekly actuals will, for the first time, give subscribers a powerful new tool to identify new tradable short term opportunities.
While the Euro Stock Foundation Survey and IEA data tend to run a month or two after current market data, Genscape harvests data from strategically deployed in-the-field energy monitors weekly. Covering 1,000+ ARA tanks, Genscape's report is designed for those who require deep insight into the more than 175 million tons of oil moving through ARA every year.
To learn more and register for a free trial, visit: www.genscape.com/ARA Or contact Robert Limp: +011-1-636-536-2567 rlimp@genscape.com
ABOUT GENSCAPE
Genscape uses infrared camera systems, electro-magnetic field monitors, high resolution aerial photography and other state-of-the-art techniques to measure and collect data on energy flows, inventories, and flow rates. The data is then normalized and analyzed by a large staff of meteorologists, economists, and analysts using sophisticated mathematical models and algorithms. The data is presented in a series of maps, charts, and graphs so market participants can "see the energy" across a locality, region, or continent. The service also delivers alerts and market analysis, and paid subscribers get access to additional data and live, on-call analysts to answer questions and deliver customized data.
Featured Product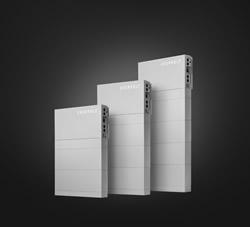 Extract maximum power production from every roof size and shape. HIT® AC Series combines the module efficiency of Panasonic solar panels with the intelligence of Enphase microinverters. A built-in IQ 7X microinverter with Individual MPPT (Module-level Power Point Tracker) tracking helps deliver an all-in-one module that offers design flexibility, reduced installation time, and a higher ROI. Field-replaceable microinverter with no DC wire management required yields lower cost of ownership.