Leading Solar Installer Achieves Major Milestone with Knowledgeable Team, Customer Focus
SAN LUIS OBISPO, Calif.--REC Solar, a leader in solar system design and installation, this week celebrates its fifteenth anniversary, cementing its reputation as one of the most experienced solar installers in the United States. Since REC Solar's founding in 1997 by Judy Staley and Fred Sisson on California's Central Coast, the company's knowledgeable team and relentless customer focus has propelled rapid growth nationwide. Today the company is a top national solar installer and EPC contractor with customers including Main Street businesses, farms and ranches, government agencies including the Departments of Defense, Veterans Affairs and Agriculture, large multi-national businesses including Costco, IKEA, Nestle and DuPont, and thousands of homeowners across America.

Over the company's 15 years in business, REC Solar has installed 118 megawatts of solar, consisting of over 8,700 installations in 16 states, ranging from California and Colorado to New Jersey and Florida. In the past year REC Solar has posted rapid growth, with nearly five times as many megawatts installed last year alone as in its first 10 years of business. The company has more than 800 employees with 17 offices in six states, and is a subsidiary of Mainstream Energy Corporation.
From the company's first 3 kilowatt residential installation in 1997 to the 14.53 megawatt utility-scale system currently under construction in Anahola, Hawaii, REC Solar's customer base has expanded and evolved over the past 15 years. From 1997 to 2006, REC Solar installed five times as many megawatts of residential than commercial solar; today the company has installed twice as much commercial as residential solar overall. Flagship commercial installations include:
Government: 2.6 MW installation at Central Texas VA Medical Center in Temple, TX
Utility: 14.53 MW KIUC project in Anahola, HI
Retail: 1.6 MW system at IKEA in Round Rock, TX; 536 kW at Fresh & Easy in Phoenix, AZ
Education: 2 MW at Caroline County schools in MD
Agriculture: 1.1 MW at Castle Rock Vineyards in Delano, CA
The milestone prompted REC Solar's founders to reflect on lessons learned over 15 years in business. Founder Judy Staley remarked, "The keys to our longevity have been keeping customer service and quality as core business values. Our customer service feedback consistently ranks among the best in the industry, and we've found having both operational experience and a top-notch workforce is key to making design, permitting, financing, and installation seamless for our customers. At the same time, solar is a long-term investment, and our permanence gives customers confidence that we'll be there to assist with maintenance and service if needed."
Founder Fred Sisson continued, "We're thriving after fifteen years in a roller coaster industry because our team is committed to making customers happy. By offering value and showing that we understand our customers' needs, we've broadened our customer base from early adopters to large, mainstream industries like agriculture and the military to maintain strong growth."
REC Solar's leadership team has focused on building a company that thrives and adapts to an ever-changing business climate. VP and GM of Regional Business Ethan Miller said, "REC Solar is committed to investing in innovative programs like simple financing, community solar and aisle-crossing technological and construction partnerships to make going solar easy and straightforward. We're continuing to build a trusted, reliable brand that moves with the market to take solar to the mainstream. We look forward to celebrating again in another 15 years."
Fifteen years in business represents unusual longevity for the solar industry. GTM Research Analyst Andrew Krulewitz commented, "The solar industry has proven highly volatile for both manufacturers and installers. Though demand for solar has grown tremendously in the past few years, the industry landscape has become increasingly competitive. We're now seeing a shakeout of less-competitive firms at all points on the value chain."
To celebrate its 15th anniversary, REC Solar has launched a promotion through the end of the year. Refer a friend or neighbor to REC Solar, and if they go solar before January 15, you receive $1,000. Full details at ReferRECSolar.com.
About REC Solar, Inc.
REC Solar, Inc., a subsidiary of Mainstream Energy Corporation, is a national leader in solar electric system design and installation. Focused on making solar affordable and simple, REC Solar specializes in residential, business, government and utility projects, offering a local presence in all major solar markets in the U.S. By providing innovative products, efficient processes and integrated services, REC Solar is committed to delivering high-quality systems while lowering the cost of solar power for all. In 15 years of business, REC Solar has installed more than 8,700 systems nationwide in excess of 100 megawatts. For more, visit RECSolar.com or call (888) 657-6527.
Featured Product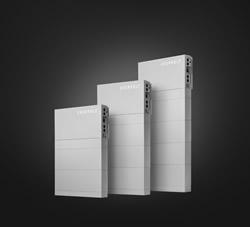 Renewable energy stored in an EVERVOLT home battery system is the perfect backup plan against an uncertain utility grid and weather events. Run key appliances longer and live life when the unexpected happens. EVERVOLT battery storage systems are covered by a complete 12-year warranty from Panasonic.