Flexible end-user financing program opens doors for commercial installations, enables cash-flow-management and energy savings for small to mid-size companies
Dublin (Georgia), November 15, 2012. – Alpine Power Systems, a MAGE SOLAR customer with nearly 50 years of experience in energy management systems, has completed a 135 kW commercial flat-roof PV-system in Atlanta.

The project was installed at the headquarters of SERRMI Products Inc. It combines 540 monocrystalline MAGE POWERTEC PLUS modules, racking, inverters, and BOS out of MAGE SOLAR's product portfolio and was funded through a financing program established between MAGE SOLAR and CIT. This program was developed especially for the needs of MAGE SOLAR customers and provides equipment financing with flexible payment and finance terms for commercial end-users of MAGE SOLAR products. The combined forces of MAGE SOLAR, Alpine Power Systems and CIT Vendor Finance created a comprehensive procurement and financing solution to meet management's critical year-end deadlines and objectives so that Serrmi could fully utilize the federal and state incentives as well as immediately realize energy savings.
"We're pleased to announce the completion of the solar installation at Serrmi Products Inc.," said Jon Centella, Marketing Manager at Alpine Power Systems. "This rooftop solar system showcases Serrmi's sustainability efforts and will provide consistent financial savings for years to come."
"When talking about solar systems people usually think Green," said Bob Nielsen, CEO, Serrmi Products, Inc. "When we considered installing a solar system we were thinking return on investment. It just made business sense to install a solar PV system for our facility. In fact, more manufacturing companies should look at solar to control their power costs. Our installation went without a hitch thanks to Alpine, MAGE SOLAR, and CIT handling the financing. The system has been working like a charm for us. The power production is shown on our internet-posted dashboard so we can see how our system is performing in real time. We estimate our payback to occur within a reasonable timeframe; and if the increase in electricity rates keeps progressing the way experts predict, we might breakeven much sooner."
Over 27% of PV-systems in the United States are in the 100-500kW range (SolarBuzz market data, July 2012) and represent commercial and smaller industrial companies that are deploying solar to manage rising energy costs and lower their utility expenses in order to stay competitive. As a turn-key provider for complete PV-system solutions MAGE SOLAR has developed several dynamic financing options in partnership with global leaders like CIT that will provide commercial end users flexible, cost-effective solutions.
"We are pleased to provide Serrmi Products with the financing they needed to complete this installation," said Nick Small, Managing Director of CIT Vendor Finance, US. "This is a great example of how Vendor Financing programs developed between CIT and manufacturers and energy integrators enable small businesses and middle market companies to acquire the equipment they need to help their businesses."
"By offering our installers financing options for customers like Serrmi, the CIT Vendor Program has been a much needed and well received tool for many of our partners," says Joe Thomas, President and CEO of MAGE SOLAR USA. "We would like to thank Serrmi Products for choosing MAGE SOLAR products and this great financing program to make their solar investment come to fruition. And of course, a heartfelt thanks also to our partners at CIT and Alpine Power Systems."
The 135 kW system at SERRMI Products Inc. in Atlanta was designed and engineered by Alpine Power Systems. The 540 MAGE POWERTEC PLUS maximum performance modules are estimated to generate well over 240,000 kWh annually, saving the company valuable operating expenses. © Serrmi Products Inc.
We would appreciate sample copies of any reprints.
##############
MAGE SOLAR – The Sun on Your Side
MAGE SOLAR USA, headquartered in Dublin, Georgia, specializes in complete solar systems and provides high-quality photovoltaic modules, intelligent mounting systems and high-performance brand inverters. As a subsidiary of the international MAGE GROUP, it uses the Group's 40 years of know-how to develop optimally coordinated system solutions. A competent partner network guarantees profitable solar energy systems for customers throughout the Americas and in 21 more countries in Europe, Asia, Africa, and Australia. In 2011, the company generated U$280 in sales with around 180 employees.
www.magesolar.com
www.facebook.com/magesolar
www.twitter.com/mage_solar
www.linkedin.com/company/mage-solar-projects-inc
Alpine Power Systems
Alpine Power Systems is an independent solution provider specializing in backup power, green energy and motive power solutions. Since 1963, working with Alpine Power gives you the Ultimate Advantage.
Given our strong financial standing and sustained rate of growth, we have continued to invest in personnel, vehicles, offerings, and more to provide our customers unparalleled support. With over 125 technicians and vehicles, a vast catalog of backup power, green energy and motive power products and service offerings, as well as more than 22 locations providing global support, Alpine is your single source for power systems and solutions.
Alpine provides products and services independent of specific equipment manufacturers and are committed to providing our customers the right solution based on their needs and objectives.
www.alpinepowersystems.com
CIT Global Vendor Finance
CIT Global Vendor Finance is a leader in developing business solutions for small businesses and middle market companies for the acquisition of equipment and value-added services. It creates tailored equipment financing and leasing programs for manufacturers, distributors, and product resellers across industries that are designed to help them increase sales. Through these programs, it provides equipment financing and value-added services, from invoicing to asset disposition, to meet its customers' needs.
www.cit.com/vendorfinance
Featured Product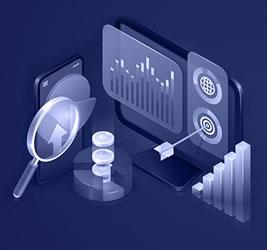 At Precedence Research we combine industry-leading insights with ground-breaking research techniques to help our clients successfully address their unique business challenges and achieve mission-critical goals. Our suite of services is designed to give tailwinds to businesses.