Wind Fair on Growth Trajectory; All Industry Leaders Exhibiting; New Offshore Theme Park
Hannover, Germany and Princeton, N.J. – November 13, 2012 - Wind 2013, the world's leading fair for wind generation technology, components and services, is shaping up to be a bumper year for the wind industry. Deutsche Messe is expecting an unprecedented number of exhibitors and visitors during HANNOVER MESSE from April 8 to 12 for Wind 2013. The Wind show is staged in odd-numbered years as part of HANNOVER MESSE.

"The Wind fair is a truly international event that is held in the wider context of HANNOVER MESSE, the world's largest industrial technology fair. Next year's show will therefore feature not only the full complement of big-name wind turbine manufacturers, but also all the subcontractors, service providers, and upstream industries that are closely associated with the wind sector. In 2013, the wind industry as a whole will once again benefit from HANNOVER MESSE's central role as a catalyst for partnerships and innovation," said Oliver Frese, Deutsche Messe's Senior Vice President in charge of HANNOVER MESSE.
Since 2009, the Wind fair has featured as part of the HANNOVER MESSE tradeshow line-up every two years. In 2011, 241 wind industry companies exhibited on a combined area of 100,104 square feet and attracted more than 82,000 trade visitors.
"We expect further growth next year, especially given the ever-increasing awareness of this important renewable-energy technology in worldwide markets," Frese added.
Offshore Theme Park
Next year will be the first time that offshore technologies and services will have their own dedicated display area at the Wind show. Electricity from offshore wind farms already makes up a significant part of total renewables feed-ins. The Wind show's new Offshore Theme Park reflects the growing importance of this highly specialized renewables segment. It will cover all facets of offshore wind generation, from financing and planning through to project realization, grid connection and maintenance.
Wind Show in Hall 27
In 2013, the Wind show will once again be located in Hall 27. The choice is deliberate. As the Hannover Exhibition Center's largest building, Hall 27 has the capacity needed to cater for the dynamic growth that has characterized the Wind show in recent years. And its close proximity to the Energy show in halls 12 and 13 mean added convenience for trade visitors and valuable synergies for exhibitors. Other HANNOVER MESSE display areas that have close links with the wind sector include the MDA (Motion, Drive & Automation), SurfaceTechnology, Industrial Supply and Industrial Automation shows. Wind energy themes will also be addressed in detail at the Industrial Supply show's Wind Energy Subcontractors Forum and at the MDA Forum.
For more information, please contact: Ulli Hammer at (609) 987-1202 x 205 or uhammer@hfusa.com.
About HANNOVER MESSE (the Hannover Fair)
The world's leading showcase for industrial technology is staged annually in Hannover, Germany. The next HANNOVER MESSE will be held from 8 to 12 April 2013 and feature Russia as its official Partner Country. HANNOVER MESSE 2013 will comprise 11 flagship fairs: Industrial Automation - Motion, Drive & Automation (MDA) - Energy - Wind - MobiliTec - Digital Factory - ComVac - Industrial Supply - IndustrialGreenTec - Surface Technology - Research & Technology. The upcoming event will place a strong emphasis on industrial automation and IT, energy and environmental technologies, power transmission and control, industrial subcontracting, manufacturing technologies, services and R&D.
About Hannover Fairs USA
Hannover Fairs USA (HFUSA) provides global fair exhibitors lead generation and product launch support across target buyers and distribution networks worldwide. HFUSA works closely with exhibitors to help them maintain their competitive position on and off the show floor and to connect with a broad range of new market audiences. For more information, go to www.hfusa.com.
Featured Product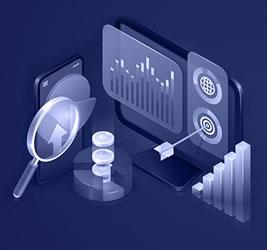 At Precedence Research we combine industry-leading insights with ground-breaking research techniques to help our clients successfully address their unique business challenges and achieve mission-critical goals. Our suite of services is designed to give tailwinds to businesses.