News for Immediate Release
Anaheim, CA—MK Battery announces the appointment of Bruce Habeck as Global Director, Renewable Energy Business for the company's Deka Solar battery product line. According to David Brunelle, Vice President of Sales, "Bruce has been the driving force behind the success of the Deka Solar brand and it is most appropriate that he now take a leadership position to direct the company's team of Renewable Energy battery specialists."

###
About MK Battery
MK Battery, founded in 1983, markets sealed batteries for power mobility equipment and a variety of other applications through O.E.M.'s, distributors and dealers. Headquartered in Anaheim, California, MK Battery operates 27 distribution centers in the USA, Europe, and Australia. MK Battery brands are sold and distributed on all seven continents. For more information call: 800.372.9253, email: info@mkbattery.com or visit www.mkbattery.com
Featured Product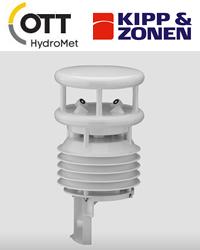 The WS50PV is an affordable, compact all-in-one weather sensor measuring the most critical parameters for commercial and industrial PV monitoring. Equipped with a suite of professional measuring sensors, the WS50PV can handle air temperature, relative humidity, barometric pressure, wind direction, and wind speed in one efficient housing to simplify mounting. Add an external temperature or rain sensor to the single-wire digital Modbus interface for fast and easy integration. The WS50PV is the tool you need for unlocking solar energy performance.