200 kilowatt system will be installed at Edwards Air Force Base in 2013
DURHAM, N.C.--Semprius, Inc., an innovator in high concentration photovoltaic (HCPV) solar modules, will be supplying its state-of-the-art technology in support of Pratt & Whitney Rocketdyne's (PWR's) $2.3 million award from the Environmental Security Technology Certification Program (ESTCP) office of the U.S. Department of Defense (DoD). The project is designed to demonstrate the high-performance and cost-effectiveness of HCPV technology for use at DoD installations as well as in other commercial and utility scale applications.

As part of the project, PWR will install a 200 kilowatt solar system at Edwards Air Force Base in California. The system will be comprised of 2,400 Semprius modules mounted on dual-axis trackers and will produce over 400,000 kWh of electricity annually, enough to power approximately 40 homes.
Semprius' manufacturing facility, located in Henderson, North Carolina, uses a proprietary process to deliver the world's highest efficiency solar modules. At 33.9 percent, Semprius' modules are the first to convert over one-third of the sun's energy into electricity. In addition, Semprius modules perform better than conventional modules under high temperature conditions, and in locations like the US Southwest, Semprius-based systems can deliver up to 30 percent more energy than equivalent PV systems.
"We are honored to be working with PWR to deliver our HCPV modules to the DoD," said Joe Carr, CEO of Semprius. "We believe that our technology will play an increasingly important role in delivering cost-competitive, sustainable energy."
Semprius and PWR, part of United Technologies Corp. (NYSE:UTX), began working together in 2011 to demonstrate Semprius' technology at the University of Alabama-Huntsville. Over the past 18 months, the companies have collaborated to scale-up the technology into a cost-effective, commercial-grade system.
"Having spent several years evaluating emerging PV technologies, we've selected Semprius because of the potential of their technology to drive down the cost of solar electricity significantly," said Randy Parsley, Renewable Energy Program Manager at PWR. "We look forward to executing this project with Semprius to help the DoD begin to achieve its energy independence and energy security goals."
About Semprius
Semprius, Inc. holds the world record for solar module efficiency, reaching 33.9 percent. Using the world's smallest solar cells and applying state-of-the-art manufacturing processes, Semprius is leading the way to cost-competitive, sustainable solar electricity. Semprius was named to MIT Technology Review's 2012 TR10, an annual list of the world's 10 most important emerging technologies. Semprius' headquarters and production facilities are located in North Carolina, USA. For more information, please visit www.semprius.com.
Featured Product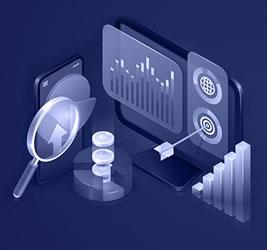 At Precedence Research we combine industry-leading insights with ground-breaking research techniques to help our clients successfully address their unique business challenges and achieve mission-critical goals. Our suite of services is designed to give tailwinds to businesses.