Washington Elementary School District goes solar with SurePath® SSA
PHOENIX – November 27, 2012 – Tioga Energy, a leading provider of renewable energy services to commercial, government and non-profit organizations, today announced the completion of a 961 kW solar energy project for two sites in the Washington Elementary School District (WESD). This undertaking will save the WESD more than $1.5 million over the next 20 years, including over $28,000 in the first year of operation alone.

Solar electric systems are now in operation for WESD's Mountain View and Sunnyslope Schools, meeting 61 and 82 percent of the schools' electricity needs, respectively. Wilson Electric Services Corp. served as the engineering, procurement and construction partner for the project, installing more than 3,300 solar panels on rooftops and solar shade structures for school carports and playgrounds.
Through its 20-year SurePath® solar services agreement (SSA) with WESD, Tioga Energy developed, financed and owns each system, also taking care of operation and maintenance. Tioga will sell the generated electricity to WESD at locked-in rates that are lower than those of the local utility, offering the district immediate energy savings as well as a hedge against future utility rate increases.
"Solar energy had been in our sights for quite some time, but the cost of purchasing systems outright was simply not in line with our budget. With Tioga Energy, we were able to achieve our energy saving and environmental goals without incurring any capital costs," said Sue Pierce, Director of Facility Planning and Energy for the Washington Elementary School District. "As an added bonus, Tioga and Wilson Electric sponsored a National Energy Education Development program to teach our staff about the benefits of solar energy – lessons they can pass to our students. Overall, Tioga and Wilson Electric earned an A+ from our team."
"As a prime location for solar energy, Arizona can easily shatter its goal of reaching 15 percent renewables by the year 2025 and become the nation's solar powerhouse," said Paul Detering, CEO of Tioga Energy. "Our work with WESD demonstrates that the cost of solar power is not an insurmountable barrier; with the support of a reliable service provider like Tioga, even the most budget-conscious organizations can achieve their sustainability objectives and realize major financial savings."
About Washington Elementary School District
The Washington Elementary School District (WESD) is Arizona's largest elementary district, serving more than 23,500 students in north Phoenix and east Glendale. WESD is comprised of 32 schools (19 K-6 schools, two K-5 schools, one 5-8 school, six K-8 schools and four middle/junior high schools), committed to achieving excellence for every child, every day, every opportunity. All of the WESD curricula have been carefully aligned with the State-mandated academic standards, and WESD is a leader among districts in developing and implementing comprehensive student assessments that align with the curricula. For more information, please visit: www.wesdschools.org
About Wilson Electric
Through its Solar Division, Wilson Electric offers turnkey solar electric design-build services for both retrofit and new construction commercial and industrial markets. We offer the widest range of applications and products, including solutions for rooftops, parking lots and raw land. Our past projects include both fixed module installations, as well as tracking units that increase production by following the sun's movement. Our experienced team of electricians includes individuals with solar industry training and certifications. For more information, please visit: http://www.wilsonelectric.net/wilson-solar/
About Tioga Energy®
Tioga Energy enables commercial, government and non-profit organizations to reduce electricity costs and enhance environmental sustainability without any capital outlay. Through its SurePath® Solar power purchase agreement (PPA), Tioga Energy owns and operates more than 100 renewable energy systems across the U.S., providing its customers the opportunity to reduce energy costs and hedge against electricity rate volatility while lowering carbon emissions. For more information, please call 877-333-9787 or visit www.tiogaenergy.com. To access and download Tioga Energy's SurePath Solar PPA, please visit: www.tiogaenergy.com/annotated-ppa-index.php.
Media Contacts:
Kimberly Setliff
Antenna Group for Tioga Energy
415-977-1942
Kimberly@antennagroup.com
Carol Donaldson
Director of Communication Services, WESD
602-347-2669
carol.donaldson@wesdschools.org
Featured Product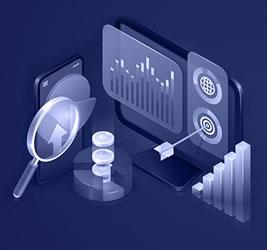 At Precedence Research we combine industry-leading insights with ground-breaking research techniques to help our clients successfully address their unique business challenges and achieve mission-critical goals. Our suite of services is designed to give tailwinds to businesses.