Baker Electric Solar is pleased to announce it's added four new solar energy consultants to its team. During the selection process, BES aligned its value in providing customer education with new hires' experience and enthusiasm for the solar industry.
Escondido, Calif. (PRWEB) November 27, 2012 -- Baker Electric Solar, a full-service solar integrator specializing in green technology design / build residential solar and commercial solar installations, is pleased to announce it's named four new solar energy consultants to its team. In addition, BES has more than doubled its field resources with four new installation crews.

In 2012 Baker Electric Solar was recognized as a "fastest growing" company by both Inc. Magazine and the San Diego Business Journal. With growth comes the need to hire more solar energy consultants to meet with prospective solar adopters. New hires -- Jason Bull, Slade Carlson, Eric Gerza and Jon Rigell bring more than 15 years of combined experience to their positions. Customers also benefit from the knowledge they have gained by helping more than 650 homeowners combined go solar.
The BES solar energy consultant brings comprehensive training in solar project development, along with knowledge about solar equipment and financing options to the initial appointment with a customer. Their job is to educate homeowners and analyze the value of "going solar" on a case-by-case basis – matching the customer with the best fit in both solar product and financing. If "going green" doesn't make sense, they let the homeowner know the facts and advise them not to proceed; yet they do recommend the homeowner re-evaluate solar if their energy needs or consumption change.
"We are extremely pleased to bring on four experienced and knowledgeable new solar energy consultants to our team," said BES General Manager Brian Miliate. "Their personal commitments to bring solar energy to the mass market is very exciting."
The first of the recent group of new consultants at Baker Electric Solar is Jason Bull. He's worked in the solar industry since 2007 and joined the BES team in August. Having grown up in Pleasanton, Calif., Bull now resides in La Mesa, Calif. He received his bachelor's degree from UC San Diego and is certified by the North American Board of Certified Energy Practitioners (NABCEP). When asked about his new position, he commented, "In an industry aimed at creating and promoting sustainability, the BES business model is a match for me. Knowing that I am part of the energy solution fuels my passion for helping people save money through the power of the sun."
With four years of solar experience, Slade Carlson came on board BES in November. He recently relocated from Scottsdale, Ariz. and currently lives in Carlsbad, Calif. Carlson attended Scottsdale Community College and the Academy of Radio & TV in Phoenix. Carlson shared, "Working in renewable energy is a passion, not a job. It's great to be able to save homeowners money -- with BES delivering high quality products and installation."
Eric Gerza began his solar career in 2008. He joined Baker Electric Solar in November. A native San Diegan, he earned his bachelor's degree from California State University San Marcos, worked construction for eight years and is also NABCEP certified. Gerza resides in Escondido, Calif. When asked about joining BES, he said, "I enjoy helping customers save money, and I strongly believe Baker Electric Solar has positioned itself to be the #1 solar integrator in Southern California."
Jon Rigell joined BES in November. He was born and raised in Roswell, Ga. and currently resides in Carlsbad, Calif. Rigell earned his bachelor's degree at Georgia State University and has two years of experience in the solar field. Rigell commented, "This career is one where you are working toward a noble goal -- creating opportunities for the next generation to live in a healthy, sustainable environment."
For more information about Baker Electric Solar employment opportunities, go to http://www.bakerelectricsolar.com/employment.htm.
About Baker Electric Solar (BES)
Escondido-based NB Baker Electric, Inc., dba Baker Electric Solar, designs, builds and installs photovoltaic solar power systems for new and existing homes and commercial facilities across Southern California. Baker Electric Solar offers a zero-down, fixed monthly payment lease option. BES is a 2012 Inc. 500|5000 company and one of San Diego's 2012 Fastest Growing Private Companies. In addition BES is San Diego's first SunPower Elite Dealer and 2011 SunPower Regional Residential Dealer of the Year. For more information, visit http://www.bakerelectricsolar.com.
Featured Product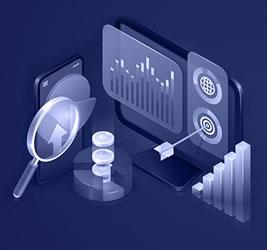 At Precedence Research we combine industry-leading insights with ground-breaking research techniques to help our clients successfully address their unique business challenges and achieve mission-critical goals. Our suite of services is designed to give tailwinds to businesses.