Geothermal Resources Council announces the best geothermal presentations showcased at the 36th GRC Annual Meeting
(Davis, Calif.) The Geothermal Resources Council (GRC) has announced the outstanding presentations from the global geothermal community for 2012.

The judging was made in each of the technical sessions held in early October at the 36th GRC Annual Meeting in Reno, the world's largest annual geothermal event. The judging criteria included the technical content, the quality of the visual aids and the presenter's ability to communicate the subject matter.
Over 180 presentations were made totaling over 60 hours. The GRC 2012 Annual Meeting attendees came from 33 different countries around the world highlighting the global interest in the geothermal industry and the worldwide reach of the GRC. The winning presentations are:
Basin & Range - Structural Controls of the Tuscarora Geothermal Field, Elko County, Nevada, Dering, Gregory & Faulds, James.
Business Development 1 - Economic and Performance Benefits Resulting From the Use of Large Diameter Fans on Air Cooled Heat Exchangers (A Case Study in the Use of Large Fan Air Cooled Condensers at the Neal Hot Springs Geothermal Power Plant), Kitz, Kevin & Elliott, Ryan & Spanswick, Ian.
Business Development 2 - Innovative Drilling and Completion Concept for Geothermal Applications, Oppelt, Joachim & Lehr, Joerg.
Case Studies - Overcoming Drilling Challenges With Rotary Steerable Technology in Deep Geothermal Wells in the Molasse Basin of Southern Germany, Lentsch, David & Schoebel, Wolfgang & Savvatis, Alexandros & Schubert, Achim.
Co-production - A 400 Kw Geothermal Power Generator Using Co-Produced Fluids From Huabei Oilfield, Xin, Shouliang & Liang, Hongbin & Hu, Bing & Li, Kewen.
Direct Use - The Canby Geothermal Project, A Community-Based Geothermal Development, Merrick, Dale.
Drilling 1 - Three-Dimensional Drilling Simulation of Geothermal Drilling, Shiratani, Hidehiro & Nakagawa, Masami.
Drilling 2 - PDC Bits Outperform Conventional Bit in Geothermal Drilling Project, Raymond, David & Knudsen, Steven & Blankenship, Doug & Bjornstad, Steve & Barbour, Joel & Schen, Aaron.
EGS 1 - Stratigraphic Reservoirs in the Great Basin –The Bridge to Development of Enhanced Geothermal Systems, Allis, Rick & Blackett, Bob & Gwynn, Mark & Hardwick, Christian & Moore, Joe & Morgan, Craig & Schelling, Dan & Sprinkel, Douglas.
EGS 2 - Thermal Shock-Resistant Cement, Sugama, Toshifumi & Pyatina, Tatiana & Gill, Simerjeet.
EGS 3 - Fracture Network Interpretation Through High Resolution Velocity Models: Application to the Geysers Geothermal Field, Tafti, Tayeb A. & Aminzadeh, Fred.
EGS 4 - Integrated, Geothermal-CO2 Storage Reservoirs: Adaptable, Multi-Stage, Sustainable, Energy-Recovery Strategies That Reduce Carbon Intensity and Environmental Risk, Buscheck, Thomas A. & Elliot, Thomas R. & Celia, Michael A. & Chen, Mingjie & Hao, Yue & Lu, Chuanhe & Sun, Yunwei.
EGS 6 - Hydraulic Fracturing Scenarios for Low Temperature Hot-Dry-Rock Heat Generation From the Precambrian Basement in Northern Alberta, Hofmann, Hannes & Babadagli, Tayfun & Zimmermann, Gunter.
EGS 7 - Advanced Electric Submersible Pump Design Tool for Geothermal Applications, Qi, Xuele & Turnquist, Norman & Ghasripoor, Farshad.
Environmental/Regulatory Issues 1 - Geothermal Regulations in Colorado – Land Ownership Is the Key, Morgan, Paul.
Environmental/Regulatory Issues 2 - Lessons Learnt From Geothermal-Friendly Regulatory Frameworks in Iceland, Kenya, New Zealand, Philippines and The United States of America, Sander, Marietta.
Exploration 1 - A Geothermal Data System for Exploration and Development, Allison, M. Lee & Richard, Stephen M. & Clark, Ryan C. & Patten, Kim J. & Love, Diane S. & Coleman, Celia & Chen, Genhan & Matti, Jordan & Day, Janel & Pape, Esty & Musil, Leah & Caudill, Christy.
Exploration 2 - 3-Dimensional Geologic Characterization of Geothermal Systems: Astor Pass, Nevada, USA, Siler, Drew L. & Mayhew, Brett & Faulds, James.
Exploration 3 - Why Are the Only Volcano-Hosted Vapor-Dominated Geothermal Systems in West Java, Indonesia?, Raharjo, Imam & Allis, Rick & Chapman, David.
Exploration 4 - Diffuse Degassing Measurements As a Geochemical Exploration Tool: A Case Study From the Brady's Geothermal System (Nevada, USA), Jolie, Egbert & Klinkmueller, Matthias & Moeck, Inga.
Exploration 5 - Assessment of the Geothermal System Near Stanley, Idaho for Direct-Use Development, Welhan, John & Autenrieth, Kathleen & Ginsbach, Michael & Ohly, Rebecca & Koster, Adam & Armstrong, Trent & Heath, Gail & McCurry, Michael & Mink, Leland (Roy) & Beckwith, Robert & Aumeler, Steven E.
Exploration 6 - Thermostratigraphy of the Williston Basin, Gosnold, Will & McDonald, Mark & Klenner, Robert & Merriam, Daniel.
Exploration 7 - Correlating Resistivity With Temperature and Alteration Mineralogy in Menengai Geothermal Field: Case Study of Menengai Exploration Wells, Noor, Yusuf & Suwai, Janet & Kangogo, Deflorah.
Geochemistry - Laboratory Experiments on Inhibition of Silica Particulate Deposition in a Porous Column by Dosing of Chemical Regents into Reinjection Water (2): Prevention and Dissolution of Silica Deposits By Alkali Dosing, Fukuda, Daisuke & Kawahara, Yoshitaka & Osada, Kazuyoshi & Maetou, Kotaro & Hishi, Yasuyuki & Kato, Osamu & Yokoyama, Takushi & Itoi, Ryuichi & Myogan, Ichiro.
Geology 1 - Preliminary Assessment of the Structural Controls of Neal Hot Springs Geothermal Field, Malheur County, OR, Edwards, Joel & Faulds, James.
Geophysics 1 - Three-Dimensional Inversion of ZTEM Data at the Elevenmile Canyon Geothermal System, Nevada, Devriese, Sarah G.R. & Oldenburg, Douglas W. & Shoffner, Jeffrey.
Geophysics 2 - Estimation of Stress State at Yanaizu-Nishiyama Geothermal Field Using Microseismic Multiplets, Asanuma, Hiroshi & Mitsumori, Soichiro & Adachi, Masaho & Saeki, Kazuhiro & Aoyama, Kengo & Ozaki, Hitoshi.
Heat Pumps - Measuring the Costs and Benefits of Nationwide Geothermal Heat Pump Deployment – A Progress Report, Battocletti, Elizabeth & Glassley, William E.
Power Operations 1 - Pamukuren Geothermal ORC Power Plant in Turkey, Celik, Tahir & Spadachini, Claudio & Agahi, Reza.
Power Operations 2 - Improved Energy Utilization in the Cerro Prieto Geothermal Field Fluid Transportation Network, Garcia-Gutierrez, Alfonso & Martinez-Estrella, Juan I. & Ovando-Castelar, Rosember & Canchola-Felix, Ismael & Mora-Perez, Othon & Gutierrez-Espericueta, Sergio A.
Production Technology - Technical Assessment of the Combined Heat and Power Plant at the Oregon Institute of Technology, Klamath Falls, Oregon, Boyd, Toni & DiPippo, Ronald.
Reservoir Management 1 - Analytical Model for Thermal Response in a Fracture Due to a Change in Flow Rate, Juliusson, Egill & Horne, Roland.
Reservoir Management 2 - Integrated Services Achieves Multi-String Casing Exit and Re-Drill in Geothermal Well, Abraham, Samuel & Rickard, Bill & Spielman, Paul & Otto, Michael & Pahler, Mark & Phillips, Ronald & Guidry, Christopher.
Resource Assessment 2 - An Integrated Multidisciplinary Re-Evaluation of the Geothermal System at Valles Caldera, New Mexico, Using an Immersive Three- Dimensional (3D) Visualization Environment, Fowler, Andrew & Bennett, Scott & Wildgoose, Maya & Cantwell, Carolyn.
The GRC has added all the papers associated with the technical session presentations to the GRC Geothermal Library at www.geothermal-library.org. Papers from the 2012 Annual Meeting are available for members only. Papers from previous years are available for all.
The GRC has issued a call for papers to be presented at next year's 37th GRC Annual Meeting taking place September 29-October 2, 2013 at the MGM Grand Hotel in Las Vegas, Nevada, USA. The Draft Paper submission deadline is May 3, 2013.
Additional information about paper requirements and submission forms can be found at www.geothermal.org/meet-new.html or by contacting the GRC at (530) 758-2360.
##
About the Geothermal Resources Council:
With the experience and dedication of its diverse, international membership bolstering a more than 40-year track record, the Geothermal Resources Council has built a solid reputation as the world's preeminent geothermal association. The GRC serves as a focal point for continuing professional development for its members through its outreach, information transfer and education services.
For more information, please visit www.geothermal.org.
Get your daily geothermal news at Global Geothermal News [geothermalresourcescouncil.blogspot.com].
Become a fan on Facebook [www.facebook.com/GeothermalResourcesCouncil].
Follow GRC on Twitter [twitter.com/GRC2001].
Check out GRC's YouTube Channel [www.youtube.com/GeothermalCouncil].
See geothermal photos on GRC's Flicker page. [www.flickr.com/photos/geothermalresourcescouncil]
###
Featured Product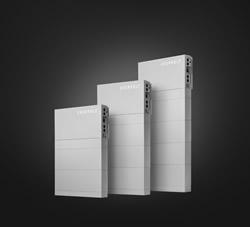 Renewable energy stored in an EVERVOLT home battery system is the perfect backup plan against an uncertain utility grid and weather events. Run key appliances longer and live life when the unexpected happens. EVERVOLT battery storage systems are covered by a complete 12-year warranty from Panasonic.