NPD Solarbuzz projects that California will regain its market share, after seeing declines in 2010 and 2011, and eventually hold more than half of the US market share in 2013
Santa Clara, Calif. (December 5, 2012)óDriven by a combination of policy initiatives, California is poised to regain its dominant position in the US solar PV market in 2013, according to new research from NPD Solarbuzz.

Once the dominant player in the US on-grid PV market, California's share gradually declined as New Jersey, Arizona, and other states on the East Coast launched their own initiatives to deploy PV and to diversify their energy portfolio. In 2011, California's share dropped to 30% while New Jersey's share jumped to 17%.
"NPD Solarbuzz projects that California will regain its market share, after seeing declines in 2010 and 2011, and eventually hold more than half of the US market share in 2013, thanks to a variety of programs, policies, and regulations that cover the whole spectrum of the PV market including residential, non-residential, and utility segments," said Junko Movellan, Senior Analyst for NPD Solarbuzz.
California's baseline market demand has been supported by the California Solar Initiative (CSI), the nation's largest rate-payer-funded program. While CSI has been instrumental in the development of residential and non-residential net-metered systems (used to lower electricity costs on-site), California has instituted several other programs to support larger systems to satisfy the state's Renewable Portfolio Standard (RPS) requirements.
California has one of the most ambitious RPS goals; it requires both public and investor-owned utilities to procure 33% of all electricity delivered to retail customers from renewable sources by 2020. To meet this requirement, the state's utilities have solicited and contracted not only large-scale centralized projects, but also mid-sized systems, often below 20 MW and interconnected to the distribution grid. Several contracted large-scale projects in California that are under development include the 550 MW-AC Topaz Solar Farm, the 550 MW-AC Desert Sunlight and the 250 MW-AC California Valley Solar Ranch.
Based on findings from the NPD Solarbuzz North America PV Markets Quarterly, the California solar PV market will experience 60% Y/Y growth in 2012, continuing to lead the nation with the long-term commitment to solar and other renewable and energy-efficient technologies. The US solar PV market will grow 51% Y/Y in 2012, but it is projected to experience slower growth in 2013 at 30% Y/Y, due to the over-supply of Solar Renewable Energy Certificates (SRECs) on the East Coast and phasing out of the Treasury Cash Grant.
For more information about NPD Solarbuzz, contact us at one of our seven global locations, email us at contact@solarbuzz.com, or call Charles Camaroto at 1.516.625.2452 for more information.
About NPD Solarbuzz
NPD Solarbuzz is a globally recognized market research business focused on solar energy and photovoltaic industries. Since 2001, NPD Solarbuzz has grown its client base to include many of the largest global PV manufacturers, major investment banks, equipment manufacturers, materials suppliers, hedge fund companies, and a vast range of other multi-nationals. NPD Solarbuzz offers a wide array of reports, including Marketbuzz, an annual global PV industry report, and Solarbuzz Quarterly, which details both historical and forecast data on the global PV supply chain. The company's research also provides annual downstream PV market reports by region for Europe, Asia Pacific and US markets. In addition, Solarbuzz.com is a recognized and respected online resource within the solar industry. For more information, visit www.solarbuzz.com or follow us on Twitter at @Solarbuzz.
About The NPD Group, Inc.
The NPD Group is the leading provider of reliable and comprehensive consumer and retail information for a wide range of industries. Today, more than 2,000 manufacturers, retailers, and service companies rely on NPD to help them drive critical business decisions at the global, national, and local market levels. NPD helps our clients to identify new business opportunities and guide product development, marketing, sales, merchandising, and other functions. Information is available for the following industry sectors: automotive, beauty, entertainment, fashion, food, home and office, sports, technology, toys, video games, and wireless. For more information, contact us or visit npd.com and www.npdgroupblog.com. Follow us on Twitter: @npdtech and @npdgroup.
Featured Product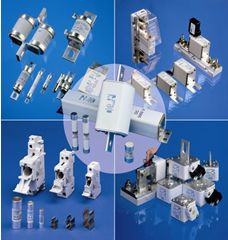 SIBA Fuses: your trusted source for all your circuit protection applications, from solar power to wind power. We are the world leaders in these applications and the most trusted name for your circuit protection needs. We have been working for over 70 years in semiconductor fuses, including ULTRA RAPID®, medium, and high voltage, standard European, miniatures, electronic fuses, and a wide range of DC rated fuses (24 VDC - 5000 VDC) for all types applications. We work with medium and high voltage fuses for protection of transformers, including submersibles, motors, medium and high voltage switchgear, compact substations, cable feeders, and high voltage capacitor circuits. New: Full line of PV UL Listed fuses and fuse holders. Contact us today for more information on our products and services.