The halls were abuzz with excited conversation about the bright future of the U.S. solar market.
The solar industry's top executives and most influential voices gathered in the nation's Capital for Maryland-D.C.-Virginia Solar Energy Industry Association's (MDV-SEIA) 6th Annual Solar Energy Focus conference last week. There was a palpable energy among the CEO-studded crowd of over 250 people in the growing industry, reinvigorated by the results of the recent election. Even outside of the high profile keynote addresses and informative breakout sessions, the halls were abuzz with excited conversation about the bright future of the U.S. solar market.

The conference featured 50 speakers in 11 breakout sessions, three keynote addresses and a lunch roundtable discussion focusing on post-election solar outcomes. Former CIA Director and Founder of the United States Energy Security Council, R. James Woolsey kicked off the conference with an address at the VIP dinner. Woolsey began by discussing the innate security problems with the large-scale electric grid system on which the U.S. functions, urging for a shift to more localized power generation. He then segued into a discussion of our transportation industry's reliance on oil.
"If we could power transportation with solar, then we could begin to look at fundamental changes in how the world operates," Woolsey said. He spoke in favor of a partnership with natural gas to take the place of oil in transportation, while the solar industry simultaneously expands in other spheres, resulting in a future where the oil industry "has serious problems keeping customers."
Looking to the future "with almost unlimited promise and potential," Lt. Gov. Anthony Brown validated Woolsey's optimism the next day in a speech highlighting the local industry growth of solar in the State of Maryland. Over the past six years, renewable energy accounts for 6.7% of Maryland's total generation, and the state has cut greenhouse gas emissions by 4.5 million metric tons. According to the Lt. Governor, the solar industry currently provides 2,300 direct and indirect jobs in Maryland—a number expected to double each year.
"We like innovation, we like entrepreneurship, and those are found in a competitive economy and competitive market," said Lt. Gov. Brown, adding that the solar market provides just that.
Most of solar's movers and shakers attribute the industry's growth potential to a positive outcome in the most recent election. SEIA CEO Rhone Resch, in a lunch roundtable discussion, urged the room to consider how change is ultimately effected. "The entire business is built on policy. We need to support those who support," he said, encouraging people to open their minds and their wallets to legislators who are on the industry's side.
Resch further lauded the Obama administration on its solar-friendly efforts. He pointed out that Republicans made a "fatal miscalculation" by attacking clean energy it their campaign. In six of the swing states, clean energy was an issue on par with foreign policy and viewed as more important than abortion, making it a critical error for Mr. Romney to portray clean energy as a partisan issue.
Ending the conference on a high note, solar visionary Jigar Shah, commended the industry on how far it's come. He encouraged attendees to be proud of what the industry has accomplished so far, to share technological innovations with friends, and to spread the word.
"I'm very glad about where we are and it's because of the tireless work of the people in this room," he said. He shared an example of an oil-inclined, Texas-based company that agreed to install 210 megawatts of solar, as evidence that the industry is truly flying high.
"Hold your heads up high. This is a really good industry, and most of us don't brag about our industry. You need to start talking more about solar," said Shah. "We are extraordinarily successful."
Featured Product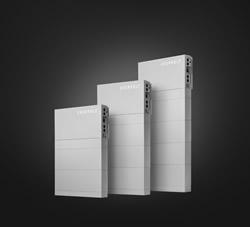 Offer homeowners best-in-class solar and energy storage in one money-saving bundle. Panasonic's new EverVoltâ"¢ Series modules come in 350W, 360W, 370W & 380W models and work seamlessly with their EverVolt battery storage - all warrantied by one of America's most trusted brands.