Ideal choice for harsh military applications
December 7, 2012 - Hopkinton, MA - Schaefer, Inc., a manufacturer of highly reliable power conversion systems, announces new 19" rack mount configurations for their Raptor Series of military power supplies. The Raptor's robust construction and high reliability make it an ideal choice for harsh military applications such as shelters, armored vehicles, avionics, naval and open air applications.

The Raptor Series' output voltage range can provide DC outputs from 12VDC to 52.5VDC, or 270VDC, with power ratings from 1200W to 3360W. Single and three-phase input ranges span from 88VAC-265VAC. Other input or output voltages are available upon request. The Series specifies high efficiency (85% nominal) and high power factor correction.
The Series meets MIL-STD-810C/D/E for operating temperature conditions, vibration, and shock and also meets other critical MIL-STD-461C/462C ratings for EMI, Navy MIL-STD-1399 and aircraft electrical power MIL-STD-704D, and environmental test methods.
The Rackmount Raptor's comprehensive protection package features input AC circuit breakers, Input over/under voltage protection, output current limit, output over voltage protection, low output voltage alarm, and thermal protection with auto recovery.
For further information, please visit www.schaeferpower.com or contact Schaefer, Inc., 45 South Street, Hopkinton, MA 01748. Tel: 508/436-6400 Fax: 508/435-6401. Email military@schaeferpower.com.
Featured Product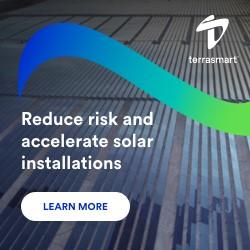 We push the limits in renewable energy, focusing on innovation to drive progress. Pioneering new solutions and ground-breaking technology, and smarter ways of working to make progress for our clients and the industry.