The Company has officially changed its name to ChargePoint, Inc. from Coulomb Technologies, Inc.
2013 International CES

CAMPBELL, Calif.--ChargePoint today announced their electric vehicle charging station network has reached several major milestones. ChargePoint has more than 10,000 EV charging station spots in North America. More than 25,000, nearly half of all EV drivers, use ChargePoint to charge their electric vehicles. ChargePoint has seen more than 1,500,000 EV charging sessions worldwide over the past four years. All statistics are dynamically-generated via the ChargePoint network and available in real-time. The statistics are located on the Company homepage at www.chargepoint.com. Additionally, the Company has officially changed its name to ChargePoint, Inc. from Coulomb Technologies, Inc.
"The ChargePoint name change reflects the focus to our core business as the world's largest electric vehicle global charging network," said Pat Romano, president and CEO of ChargePoint. "We are extremely proud to announce these EV charging station milestones. Our EV charging station network went live nearly four years ago, well before the first mass market EV was commercially available."
ChargePoint by the numbers:
*10,000+ charging spots
*25,000+ EV drivers use ChargePoint
*50,000+ mobile app downloads
*1,500+ organizations providing charging via ChargePoint
*812 Megawatt hours (MWh) of electric fuel dispensed each month
*2,000,000 gallons of gas avoided annually
*30 million lbs. of Co2 emissions prevented annually
*4,100 times every day EV drivers plug into a ChargePoint station
To learn more about ChargePoint, visit us at CES between January 8-11, 2013 inside the GoElectricDrive Tech Zone, booth #2826 (LVCC North Hall).
About ChargePoint
ChargePoint is the largest online network of independently owned EV charging stations operating in more than 14 countries. ChargePoint provides everything an EV station owner needs to deliver turnkey electric vehicle charging services in their parking lots. For drivers, ChargePoint provides state of the art features including the ability to locate reserve and navigate to unoccupied charging stations with online tools and mobile applications. ChargePoint locations may be found online and are included on the free ChargePoint mobile applications for iPhone and Android. The ChargePoint network is open to all charging station manufacturers. Stations on ChargePoint are currently dispensing over 812 Megawatt hours of energy each month, with drivers plugging in for more than 4100 charging sessions per day. As an award-winning privately-held startup headquartered in Silicon Valley we're always looking for the best talent! If you're a high-energy, talented professional interested in an exciting career opportunity, visit our careers page or send your resume to jobs@chargepoint.com. Follow ChargePoint on Twitter @chargepointnet.
Featured Product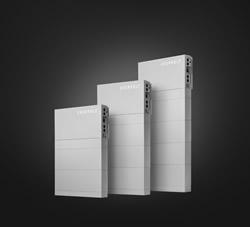 Offer homeowners best-in-class solar and energy storage in one money-saving bundle. Panasonic's new EverVolt™ Series modules come in 350W, 360W, 370W & 380W models and work seamlessly with their EverVolt battery storage - all warrantied by one of America's most trusted brands.