Celebrating over two decades of preparing professionals for the renewable energy sector, SEI launches into the new year with some of the most rigorous technical training in the solar industry.
Paonia, Colorado December 11, 2012

Solar Energy International (SEI) has long been the leading solar training provider in the solar industry and as they enter into their 22nd year of educational services to the renewable energy sector they are stepping up their game.
When asked about the upcoming 2013 training schedule and areas they serve, Kathy Swartz, Interim Executive Director for SEI said, "As one of the oldest and most respected solar training providers in our industry, we are excited to kick off the 2013 training schedule with PV202 Advanced PV System Design and the NEC (Grid-Direct) January 21-25 in Walnut Creek, California at the Quick Mount PV training facility.
"This workshop is one of the required courses in our new SEI Solar Professionals Certificate Program tracks for those who want to graduate from SEI with a focus on Residential and Commercial PV Systems.
"We are headquartered in Colorado, but we serve states and regions all over the U.S. and internationally that have thriving solar electric markets and a need for quality training for a growing workforce in solar energy."
When asked what people will learn in PV202, Swartz said, "Students will learn how to apply the National Electrical Code (NEC) standards and industry best practices to residential and commercial grid-direct solar electric systems to ensure safe, code-compliant design and installation. This solar training workshop builds upon the core concepts from PV101, expanding them to address larger, more complex grid-direct PV systems.
PV202 focuses significantly on the National Electrical Code, including interconnection calculations, grounding, workspace clearances, and disconnect and overcurrent protection sizing and considerations.
Commercial system equipment specifications including inverters, racking, and commercial voltage service panels are covered; as well as site considerations for roof and ground-mounted arrays, including layout and inter-row shading. PV202 thoroughly addresses array sizing with various inverter configurations, in order to assess design options and optimize performance.
Students will learn to evaluate system performance under various operating conditions, and identify and correct installation errors including ground-faults. This course combines class lectures with individual problem solving exercises covering common design considerations.
If people are really wanting to start a career in this field they need to check out our 2013 training schedule in addition to this PV202 advanced course. In order to experience the most professional technical training in the solar industry, you need to go to school here at SEI."
SEI has also historically been the leading curriculum and textbook provider in the solar industry and has produced textbooks for over a decade. Check out their newly released Solar Electric Handbook: Photovoltaic Fundamentals and Applications. Visit http://www.solarenergy.org for more information or call the SEI Student Services department for alumni and textbook bulk ordering details: (970) 963-8855.
About Solar Energy International
Solar Energy International (SEI) was founded in 1991 as a nonprofit educational organization to help others to use renewable energy resources and sustainable building technologies through education and technical assistance.
Our vision is focused on helping create a more sustainable future for our planet and its inhabitants. Through our work, we see clear opportunities to influence people's thinking and behaviors towards energy efficiency and the use of natural, sustainable methods of energy production and utilization.
Solar Energy International is a 501(c)(3) Equal Opportunity Institution and Employer, and is not affiliated with any dealer, manufacturer, distributor, or any other renewable energy commercial enterprise.
Media contact for SEI is Christopher Turek, Director of Online and Student Services - chris(at)solarenergy(dot)org - 970-963-8855 x115 - http://www.solarenergy.org
Featured Product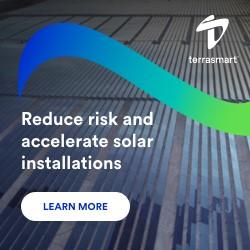 We push the limits in renewable energy, focusing on innovation to drive progress. Pioneering new solutions and ground-breaking technology, and smarter ways of working to make progress for our clients and the industry.