These products can be used in any types of boilers. Heat recovery steam generators are related to renewable energy because they can use a gas turbine to produce high reliability electricity, allowing them to be greener and energy self-reliant.
Morgan Thermal Ceramics announces extensive range of Mastics for maintenance and hot spot repair

Morgan Thermal Ceramics announces the availability of an extensive range of pumpable mastics, ideal for maintenance and repair of hot spots in the power generation industry. Complementing a full line of fiber and refractory insulation products, the Mastics range includes pumpables and moldables.
Hot spot repair pumpables are designed for injection filling of refractory joints and cracks, even whilst the boilers are in operation. Rather than shutting down the furnace and idling it for days or weeks until the temperature cools, resulting in potentially costly downtime, pumpable wet fiber technology can be used to make repairs within hours. Designed for pumping into voids caused by deteriorated insulation, grouting cracks and gaps in refractory linings, these pumpable products are ideal for providing quick and easy re-insulation behind boiler tubes in sidewalls, seals and floors, as well as repairs of ovens, furnaces and process equipment.
The pumpable range includes products manufactured from low bio-persistent fibers and Refractory Ceramic Fiber materials, including Superwool® insulating fiber, Kaowool® fiber, Cease-Fire® 2000 insulating foam, and Therm O-Hot Patch™, all of which are quick and easy to install with HS-100 extrusion pumps or A0-25 caulking gun kits.
Morgan Thermal Ceramics' versatile moldable putties are excellent for patching refractory cracks, penetration seals, and metal stud protection. Ready-to-use for temperatures ranging from 2000°F to 2400°F, these moldable products feature excellent strength and low fired shrinkage. They are available in low bio-persistent Superwool® fiber and also Kaowool® brands.
Ends
For further information, please contact:
Kristin Nugent, McNeil, Gray & Rice Inc. 617 367 0100 ext. 148
kristin.nugent@mgr1.com
Wendy Evans, Tel: +1 706 796 4200
Email: wendy.evans@thermalceramics.com
About Morgan Thermal Ceramics
Morgan Thermal Ceramics is a world leader in the design and manufacture of advanced heat insulation products which are used to help reduce energy consumption in a range of industrial processes, from iron and steel production to power generation. Key products include Superwool® the leading low bio-persistent insulating fibre, insulating firebricks (IFBs) and a range of monolithic materials. The business employs some 3,000 people in more than 50 locations worldwide, with manufacturing sites in 25 countries.
Morgan Thermal Ceramics is a business within the Morgan Ceramics Division of The Morgan Crucible Company plc, one of the world's leading advanced materials companies. The company specialises in the design, manufacture and marketing of ceramic and carbon products which are used in a wide range of applications, from transport and telecommunications to fire protection and medical instruments. Morgan Crucible is listed on the London Stock Exchange in the engineering sector.
For more information on Morgan Thermal Ceramics visit www.morganthermalceramics.com or contact one of our sales offices below:
Europe
Morgan Thermal Ceramics
Tebay Road, Bromborough, Wirral, Merseyside CH62 3PH, United Kingdom
T: +44 (0)151 334 4030 F: +44 (0)151 334 1684
Email marketing.tc@morganplc.com
North America
Morgan Thermal Ceramics
2102 Old Savannah Road, Augusta, Georgia, 30906
Tel: +1 (706) 796 4200 Fax: +1 (706) 560 5841
Email marketing.tc@morganplc.com
Asia
Morgan Thermal Ceramics
150 Kampong Ampat, #05-06A KA Centre, Singapore 368324
Tel +65 6595 0000 Fax +65 6595 0005
Email asia.mc@morganplc.com
South America
Morgan Technical Ceramics
83 Rua Darcy Ribeiro, Santa Cruz, CEP 23567-190,Brasil
Tel +55 (21) 3305 7400 Fax +55 21 2418 1205
Email: marketing.tc@morganplc.com
Featured Product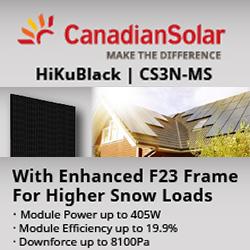 Aesthetic appearance for residential systems: With black backsheet & black frame, Power range 380 ~ 405 W, Low power loss in cell connection. Enhanced reliability: · Low temperature coefficient (Pmax): -0.34 % / °C, LID LeTID less than 2.0%, Lower hot spot temperature, Better shading tolerance.