Career Opportunities: Trained students can get job as an installer of PV system, can setup own solar business.
Course Description: This course will provide an overview of the basic PV system applications, primarily focusing on off-grid systems. The goal of the course is to create a fundamental understanding of the concepts necessary to work with off-grid PV systems, including: system components, site analysis, PV module criteria, mounting solutions, and commissioning. The course will also cover the basics of a Small Rooftop Solar power system, wire sizing etc.

Eligibility: M.P. Pass, H.S. Pass, Vocational Training on Electrical/Electronic
Course Duration: 3 Months
Featured Product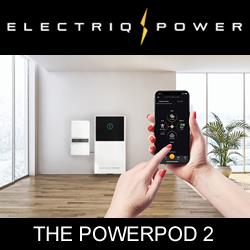 The Electriq PowerPod 2 is a fully-integrated home energy storage, management, and monitoring system powered by LFP batteries. The high-performance, cobalt-free product includes a hybrid solar/battery inverter controlled by intelligent software. The PowerPod 2 provides backup power and can self-consume or export excess power back to the grid.