The combined installed capacity of the wind farms will be 402 megawatts (MW).
SAN ANTONIO--The North American Development Bank (NADB) and Duke Energy Renewables, a commercial business unit of Duke Energy, signed two US$110 million loans for the construction of Los Vientos I and Los Vientos II wind farm projects in Willacy and Cameron Counties in Texas. The combined installed capacity of the wind farms will be 402 megawatts (MW).

"We are excited that Los Vientos brings positive environmental benefits as well as providing a boost to economic growth in south Texas," said Duke Energy Renewables President Greg Wolf. "During construction, the area has benefitted from job creation as well as increased business for local companies and service providers. And for years to come, the windpower project will continue to stimulate economic development through lease payments to landowners, dependable tax revenue and contributions to the local community."
The 200 MW Los Vientos I windpower project consists of 87 Siemens wind turbines, each with a nominal capacity of 2.3 MW. The electricity produced by Los Vientos I will be purchased by CPS Energy of San Antonio, Texas, the nation's largest municipally-owned utility. CPS Energy has set a goal of generating 1,500 MW, or approximately 20 percent of its total generation capacity, from renewable sources by 2020.
Los Vientos II, at 202 MW, is comprised of 84 Mitsubishi Heavy Industry wind turbines, each with a nominal capacity of 2.4 MW. The electricity produced by Los Vientos II will be purchased by Austin Energy, the ninth largest publicly-owned energy utility in the United States. The City of Austin has established a renewable energy portfolio goal of 35 percent by 2020 for Austin Energy.
"In keeping with its mandate to support the development of environmental infrastructure, the NADB is very pleased to be involved in the financing of these two wind projects developed by Duke Energy Renewables, which will provide a substantial source of renewable energy to the Texas-Mexico border region," stated Gerónimo Gutiérrez, NADB Managing Director, adding "This brings the total renewable energy capacity being financed by NADB to 769 MW. We will continue to work with developers along the U.S.-Mexico border to grow renewable energy capacity in the region."
Both projects were certified by the Border Environment Cooperation Commission (BECC) in May of 2012. According to BECC certification documents, the environmental benefits related to the two projects include the displacement of more than 860,000 metric tons of carbon dioxide (CO2), nearly 1,500 metric tons of sulfur dioxide (SO2) and 710 metric tons of nitrogen oxides (NOx) per year. "The certification and financing of these two projects represents the most substantial impact that BECC and NADB have made to emissions reductions to date," stated Maria Elena Giner, BECC General Manager, adding that "Ultimately, this translates into improved air quality and improved human health in the border region."
The electricity generated by both wind farms will be delivered to the Rio Hondo substation on the Electric Reliability Council of Texas (ERCOT) grid. ERCOT manages the flow of electricity to 23 million Texas customers—representing 85% of the state's electric load.
Featured Product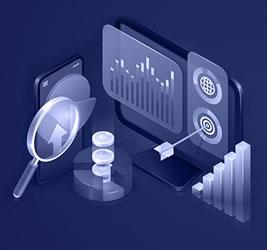 At Precedence Research we combine industry-leading insights with ground-breaking research techniques to help our clients successfully address their unique business challenges and achieve mission-critical goals. Our suite of services is designed to give tailwinds to businesses.