New product addition will be available after first quarter of 2013.
Apricus, a leading designer and manufacturer of solar hot water and hydronic heating products, will be exhibiting at The International Air Conditioning, Heating & Refrigeration (AHR) Expo in Dallas at booth 3812.

Apricus will be exhibiting their full line of products including the AP-30C Buy American Compliant Collector and SRCC & USEC Certified Package Systems. The company will also announce an exciting product addition that will be available after first quarter of 2013.
This year's AHR Expo will be held January 28th-30th at the Dallas Convention Center in Dallas. The convention will host 1,800 leading manufacturers and innovative new suppliers who will be showcasing their latest products and systems, building automation and controls, software and services, and more. Nearly 30,000 contractors, engineers, distributors, facility managers, OEM's and other HVACR professionals are expected to attend from around the world.
If you would like to set up a meeting with Apricus at the show, send an email with your company information and availability to shannonhorsley@apricus.com.
Featured Product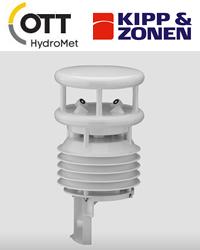 The WS50PV is an affordable, compact all-in-one weather sensor measuring the most critical parameters for commercial and industrial PV monitoring. Equipped with a suite of professional measuring sensors, the WS50PV can handle air temperature, relative humidity, barometric pressure, wind direction, and wind speed in one efficient housing to simplify mounting. Add an external temperature or rain sensor to the single-wire digital Modbus interface for fast and easy integration. The WS50PV is the tool you need for unlocking solar energy performance.