EcoVision Sustainable Learning Center "greens-up" event by retiring Renewable Energy Certificates in support of Chicago-based Inner Ecology and their February 1 & 2 workshop; Farmacopoiea.
As part of their mission, EcoVision Sustainable Learning Center, in support of Chicago-based Inner Ecology and their February 1 & 2, 2013 workshop for local Midwestern growers interested in the East Asian herbal niche market, will be helping to "green-up" the energy used throughout this event.

By retiring 50 Renewable Energy Certificates (RECs) in honor of the workshop, titled "Farmacopoiea: Midwest Partners for the Domestic Production of East Asian Medicinal Plants," EcoVision SLC will help offset 50,000 kWh of electric usage. This represents an environmental equivalence of more than 55,943 pounds of CO2 not being produced and will more than account for the carbon created by participant travel, planning and the actual event.
"When someone purchases RECs, they are supporting renewable electricity and helping to reduce the generation of conventional electricity," said Catherine McQueen, co-founder of EcoVision SLC. "We are retiring these RECs in the name of Inner Ecology to help make "Farmacopoiea" a 'green' event and to support wind turbine generation in the U.S."
Featured speakers, noted herb farming experts Jean Giblette of High Falls Gardens of New York and Peg Schafer of Chinese Medicinal Herb Farm of California, will have their round trip flights easily covered; roundtrip from San Francisco to Chicago produces approximately 1278 pounds of CO2 and roundtrip from N.Y. to Chicago approximately 530 pounds of CO2. In addition, with guests expected to arrive within a 50 mile radius, a round-trip car ride would produce about 88.2 pounds of CO2. Thus, for both speakers and an anticipated participant count of 100 – the CO2 accounted for would equal roughly 10,628 for mileage leaving over 45,000 pounds of CO2 to cover all other expenditures over and above.
"We fully appreciate EcoVision SLC's support both as a co-sponsor and through their generous donation of RECs, said Amanda Kreiss, founding director of Inner Ecology. "We're happy to know that our workshop on East Asian medicinal herb production will be supporting wind energy."
The workshop will introduce growers seeking to diversify by integrating these herbal specialty crops. Topics include zone-appropriate crop selection, propagation, risk management, individual production plans, calculation of production costs, quality control, marketing and relevant legal/regulatory issues.
Kreiss envisions this workshop as a first step toward a local herbal medicine economy that is based on producers and source herbologists dialoguing directly about supply and demand.
"We know that the survival and evolution of the profession of East Asian herbology demands a thriving market of regionally-produced medicinals whose stories can be known intimately from seed to shelf in the same way those savvy about personal health now expect of their carrots and kale," said Kreiss.
For further information or to register for the workshop, go to www.innerecology.com/PEM
EcoVision Sustainable Learning Center is a 501 (C)(3) non-profit corporation, promoting renewable energy, energy efficiency, green building and sustainable living through education and demonstration. www.facebook.com/ecovisionslc https://twitter.com/ecovisionslc
Inner Ecology facilitates the practice of East Asian herbal medicine by providing Board-Certified Chinese Herbologists with quality raw and granule medicinals, responsibly sourced and vigorously tested, and able to be custom mixed to specifications. https://innerecology.com/
Featured Product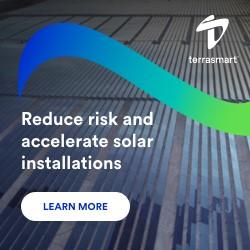 We push the limits in renewable energy, focusing on innovation to drive progress. Pioneering new solutions and ground-breaking technology, and smarter ways of working to make progress for our clients and the industry.