Company to Host Training Events for Solar Professionals throughout the US and Canada
ROCKLIN, Calif., January 10, 2013—Due to ongoing popularity and strong attendance over the past two years SMA will once again host a full roster of events in 2013 as part of its highly successful SMA Regional Forum program. The forums are hosted by SMA's Sunny PRO Club—a membership-based professional partnership program for solar installers—and attendance is free for industry professionals. The series will kick off this month in Seattle, Wash.

Regional forums are one-day events that provide high-level training and product information and allow solar professionals to network with one another. Installers and electrical trade professionals benefit from the regional forums' slate of technical training, product workshops and informative presentations led by the SMA Solar Academy.
"Attending a Sunny PRO Club Regional Forum allows industry professionals to gain insight into SMA's latest technology as well as new ways to generate business," said Ciara Wakefield, Sunny PRO Club manager for SMA America. "Attendees have also expressed great satisfaction with the networking opportunities offered at the forums."
Each regional forum offers a full day of training sessions. The complete 2013 schedule includes the following:
 Residential PV solutions
 Decentralized commercial solutions
 Transformerless inverter technology
 Energy security with battery backup
 Communications and monitoring
 Sunny Design Web
 Sales tools and support
 SMA Service
"Before attending a regional forum in Denver last year, we at Nixon Solar were not aware of the support SMA offered to solar professionals in this very technical and demanding industry," said Mark Brennan of Nixon Solar. "The Sunny PRO Club encourages members to participate in win-win opportunities. In our case, meeting with SMA professionals under the most gracious and hospitable of environments empowered us to reach our project goals, which we believe will bring profound opportunities to this ever-changing market."
Each regional forum ends with a presentation from the Sunny PRO Club team. During the presentation attendees can learn more about how the Sunny PRO Club's exclusive technical benefits, access to SMA Service personnel and customized marketing support can increase sales and improve operations.
For more information about the regional forums or to register please visit www.SMARegionalForums.com, email RegionalForums@SMA-America.com or call 877 506 1747.
REGIONAL FORUM SCHEDULE 2013
1/15/13, Seattle, WA
1/24/13, Las Vegas, NV
2/12/13, Riverside, CA
2/28/13, Honolulu, HI
3/19/13, Ottawa, ON
4/9/13, San Juan, PR
4/23/13, Kansas City, MO
5/7/13, Long Island, NY
5/9/13, Edison, NJ
6/4/13, Austin, TX
6/6/13, New Orleans, LA
7/23/13, Denver, CO
8/6/13, Albuquerque, NM
8/8/13, Scottsdale, AZ
9/17/13, Hartford, CT
9/19/13, Philadelphia, PA
10/8/13, Charlotte, NC
11/5/13, Cleveland, OH
11/14/13, San Diego, CA
12/10/13, Rocklin, CA
About SMA
The SMA Group generated sales of €1.7 billion in 2011 and is the global market leader for solar inverters, a key component of all PV plants. It is headquartered in Niestetal, near Kassel, Germany, and is represented in 21 countries on six continents. The Group employs more than 5,500 people worldwide, plus a number of temporary employees that varies on a seasonal basis. SMA's broad product portfolio includes a compatible inverter for every type of module on the market and for all PV plant sizes. The product range includes inverters both for grid-connected PV plants and for off-grid systems. SMA can therefore provide an ideal inverter solution for all plant sizes and types. Since 2008, the Group's parent company, SMA Solar Technology AG, has been listed on the Prime Standard of the Frankfurt Stock Exchange (S92) and also in the TecDAX index. In recent years, SMA has received numerous awards for excellence as an employer and in 2011 and 2012 achieved first place in Germany's nationwide Great Place to Work® competition. www.SMA-America.com/www.SMA-Canada.ca
Featured Product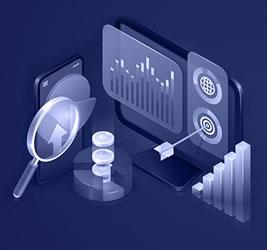 At Precedence Research we combine industry-leading insights with ground-breaking research techniques to help our clients successfully address their unique business challenges and achieve mission-critical goals. Our suite of services is designed to give tailwinds to businesses.