Arizona Solar Installation Pros, the solar system installation company in Phoenix, now helps to get tax rebates. Professionals of the company who will help clients to get discount on tax credit from the state authority.
Phoenix, Arizona, Monday, January 07, 2013: Solar panel installation service providing company in Arizona, Arizona Solar Installation Pros, now offers a special service to the clients. Clients who avail installation services from the company get solar system tax rebates from the state authority.

As countries across the world are experiencing a scarcity of reserved fuel, experts are thus suggesting to use solar energy systems as a supplement. Homeowners need help from the installation service providers to fix the system and these providers offer different facilities to customers while doing the job. This time, Arizona Solar Installation Pros is offering a totally different service. Spokesperson of the organization Donnie Mcafee announced that clients needing installation services from them would get discount on tax credits. He suggests that it will be easier for clients to find solar energy rebates taking help from the professionals.
Head of the solar power energy company in Phoenix introduced the service publicly and said a few words on it. He said, "Home inspection authorities in different states have decided to offer tax rebate to homeowners who use solar energy power. However, most of them are not aware of this. We consider it as our responsibility to educate clients on this service, help them to get tax rebates, along with providing solar energy installation tips."
Professionals of the company make use of the best technologies to install solar system for your home. They have connections with the home inspection authority of the sate and thus can help clients to get tax rebates easily. Actually, their purpose is to help clients save money with solar system installation.
Marketing head of the company has different opinion and he says, "We must try our best to save energy as we have already caused lots of damage to the environment. However, homeowners are ignore installing solar systems considering it as expensive, but if they get rebates and tax credits, they will more than likely obtain solar energy. We have thus planned to introduce the service."
Mrs. Jenny, a resident in Phoenix is excited to know about the tax rebate service and says; "Now we get the opportunity to save more. Installing the solar system we not only restore power, but put away from our home improvement budget as well."
Professionals or solar system installation technicians of the organization will explain the entire process to the clients while installing the system. They will help clients in understanding how they get rebates and exemption on tax by using solar panels.
About the Company: Arizona Solar Installation Pros is a solar system installation service company in Phoenix, Arizona. Technicians working under the organization are all trained and experienced. They educate clients on how to maintain the system so that it works properly in the long run. To learn more visit
http://www.azsolarinstallation.com
.
Arizona Solar Installation Pros
5025 N Central Ave
Phoenix, Az 85012
602.680.4341
admin@azsolarinstallation.com
Featured Product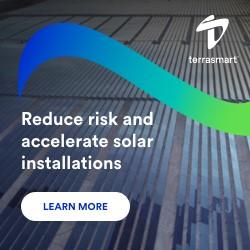 We push the limits in renewable energy, focusing on innovation to drive progress. Pioneering new solutions and ground-breaking technology, and smarter ways of working to make progress for our clients and the industry.