The turbines are due for installation in August 2013.
Siemens has signed a contract for the supply of 25 wind turbines for Mid Hill Wind Farm in Scotland. Siemens will also provide a five-year Service and Availability agreement.

The wind farm is located at Fetteresso near Stonehaven, Aberdeenshire and will consist of 25 x SWT-2.3-93 turbines, of which 20 will have a 125m tip height and the others 100m. Once completed it will provide green energy for more than 30,000 homes and contribute to the local economy and employment.
Nick Ward, head of onshore sales for Siemens Wind Power in the UK said: "We are delighted to have won this new order for Mid Hill, which is the second order we have received from Fred. Olsen Renewables in the UK. The new development underlines the importance of renewables for Scotland and the benefits to the community of green energy and local job creation."
The turbines are due for installation in August 2013.
Featured Product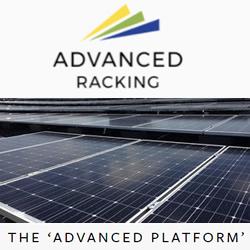 The 'Advanced Platform' simplifies the installation process by using universal mounting hardware that works perfectly across all roof types. Smart roof connection kits then connect to the specific roof's surface. The Advanced Platform is versatile: Our common design can be your single solution for all roof types.