Jim Lanard, a speaker at the marcus evans Wind Power Summit 2013, on avoiding costly mistakes in wind farm development.
"In the offshore wind power industry, logistics planning is the dominant driver to avoiding costly mistakes," highlighted Jim Lanard, President, Offshore Wind Development Coalition. The technologies needed to set up offshore wind farms are available in the US, and what is needed the most is a focus on logistics that would make them happen efficiently, he added.

A speaker at the upcoming marcus evans Wind Power Summit 2013, in Dallas, Texas, February 25-26, Lanard draws attention to wind farm development and talks about the lessons the industry can learn from Europe.
What valuable lessons from Europe could the US wind power industry learn?
Planning for offshore wind farms in the US is at an advanced stage, while in Europe they have been operating successfully since 1991. The industry has already benefited greatly from the experiences of European developers and equipment manufacturers. As a result, we expect the number of offshore wind farms in US waters to grow significantly, once the necessary infrastructure are established. Environmental studies conducted at European sites, will also help US regulators and developers determine what types of research much be performed to ensure the environment is protected, so that the required permits can be issued.
The biggest lesson they can learn is the importance of logistics planning. There is nothing new in building an offshore wind farm. The platforms are similar to oil and gas platforms that exist, and the turbines are similar to land-based turbines. The technology is pretty much in place.
However, putting it all together, managing the logistics so that every product, vessel and worker is at the right place at the right time, is a major challenge. In the offshore wind power industry, logistics planning is one of the key dominant drivers to avoiding costly mistakes.
What are costly mistakes in this industry?
A mistake would be to have turbines ready to be brought up to the site, but have a vessel tied up because of a weather delay. Wind and water conditions play a big role. When we plan to build a wind farm, we take into account decades of historical data on wind and wave forces, so that we plan for what we call weather windows and weather contingencies.
The potential for weather delays is so high, that we have to factor in extra days, and manage the logistics behind it. We cannot stack up turbines in a port. Once more than a few arrive, there needs to be a vessel immediately available to take them to the site. But the vessel can be delayed because of bad weather. There are many components to look at to ensure a smooth flow of product, vessel and labor. Worst case planning in a critical part of this.
The oil and gas industries receive federal tax support. What does the wind power industry need to compete, without relying on incentives?
Oil and gas companies receive billions every year in federal tax support, although they are some of the most profitable companies in the world. We need a level playing field to be able to compete head-on.
The nascent offshore wind industry has to unite and speak with one voice, to push for long-term, sustainable policies for offshore wind. We do not want a few one-off projects. That would be unfortunate, as the economic, job creation opportunities and the renewable energy being generated would be lost.
Written by: Sarin Kouyoumdjian-Gurunlian, Press Manager, marcus evans
Contact: Jennifer Keljik, Marketing Manager, marcus evans
Tel: 312.540.3000 x6592
Email: j.keljik@marcusevansch.com
About the Wind Power Summit 2013
This unique forum will take place at the Hotel Intercontinental Dallas, Texas, February 25-26, 2013. Offering much more than any conference, exhibition or trade show, this exclusive meeting will bring together esteemed industry thought leaders and solution providers to a highly focused and interactive networking event. The Summit includes presentations on wind power development, wind generation management, competing with generation from gas and other fuels, and negotiating public-private partnerships.
For more information about the summit, please send an email to j.keljik@marcusevansch.com
Featured Product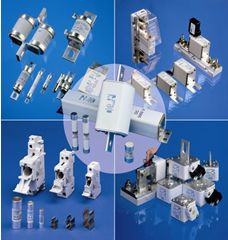 SIBA Fuses: your trusted source for all your circuit protection applications, from solar power to wind power. We are the world leaders in these applications and the most trusted name for your circuit protection needs. We have been working for over 70 years in semiconductor fuses, including ULTRA RAPID®, medium, and high voltage, standard European, miniatures, electronic fuses, and a wide range of DC rated fuses (24 VDC - 5000 VDC) for all types applications. We work with medium and high voltage fuses for protection of transformers, including submersibles, motors, medium and high voltage switchgear, compact substations, cable feeders, and high voltage capacitor circuits. New: Full line of PV UL Listed fuses and fuse holders. Contact us today for more information on our products and services.