Solar PV manufacturers need localized strategies to deal with contrasting supply and demand from China
Santa Clara, Calif., January 22, 2013—The Chinese end-market dominated shipments of solar photovoltaic (PV) panels during the final quarter of 2012 with 33% of global end-market demand, according to new research released in the NPD Solarbuzz Quarterly report.

"Just two years ago, the Chinese end-market was less than 10% of global PV demand," stated Michael Barker, Senior Analyst at NPD Solarbuzz. "However, during Q4'12, a third of all global PV panel shipments ended up in China. This is the start of a new chapter for the solar industry, with China potentially taking center stage in both the upstream and downstream channels."
Several factors are contributing to China's rise, including slowing growth in Europe with declining PV incentives and strong domestic policies within China that were designed to assist domestic Chinese manufacturers.
Global solar PV demand increased to 8.3 GW during Q4'12, providing the characteristic year-end surge that PV suppliers have come to expect. However, the shift during 2012 in year-end demand from Europe to China has presented a new set of challenges for the PV industry. According to Barker, "The Chinese end-market has different module supplier preferences, pricing expectations, and routes to market. However, threatened by the impact of global trade barriers, the biggest challenge will fall on Chinese manufacturers that are restricted to domestic demand only."
Chinese demand continues to be heavily back-end weighted. In 2012, Q4'12 demand in China accounted for almost 60% of annual demand. However, this demand phasing provides a significant dilemma for suppliers as they struggle to balance the rewards of year-end shipments with the risks from rising inventories and potential write-downs earlier in the year.
In fact, it was only during Q4'12 that PV manufacturers' inventories declined. This occurred precisely because of year-end demand from China, allowing module shipments to exceed factory production levels. As a result, module inventory levels at PV manufacturers declined by 4% Q/Q in Q4'12, to a year-end low of 65 days.
"Manufacturers that succeed in broadening their end-market coverage should achieve a healthy balance between quarterly production and shipment levels in 2013," added Barker. "In addition, hedging against the effects of the various trade wars, which are expected to be settled sometime this year, will also be essential for success moving forward."
For more information or to order the NPD Solarbuzz Quarterly report, contact us at one of our seven global locations, email us at contact@solarbuzz.com, or call Charles Camaroto at 1.516.625.2452 for more information.
About NPD Solarbuzz
NPD Solarbuzz is a globally recognized market research business focused on solar energy and photovoltaic industries. Since 2001, NPD Solarbuzz has grown its client base to include many of the largest global PV manufacturers, major investment banks, equipment manufacturers, materials suppliers, hedge fund companies, and a vast range of other multi-nationals. NPD Solarbuzz offers a wide array of reports, including Marketbuzz, an annual global PV industry report, and Solarbuzz Quarterly, which details both historical and forecast data on the global PV supply chain. The company's research also provides annual downstream PV market reports by region for Europe, Asia Pacific and US markets. In addition, Solarbuzz.com is a recognized and respected online resource within the solar industry. For more information, visit www.solarbuzz.com or follow us on Twitter at @Solarbuzz.
About The NPD Group, Inc.
The NPD Group provides global information and advisory services to drive better business decisions. By combining unique data assets with unmatched industry expertise, we help our clients track their markets, understand consumers, and drive profitable growth. Sectors covered include automotive, beauty, entertainment, fashion, food / foodservice, home, office supplies, sports, technology, toys, video games, and wireless. For more information, visit npd.com and npdgroupblog.com. Follow us on Twitter: @npdtech and @npdgroup.
Featured Product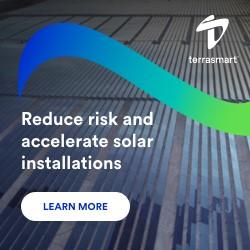 We push the limits in renewable energy, focusing on innovation to drive progress. Pioneering new solutions and ground-breaking technology, and smarter ways of working to make progress for our clients and the industry.