Ontario Government Investing In Clean Technology
Ontario, Canada is moving forward on its plan to become a world leader in clean energy and manufacturing, with a new investment in energy-efficient vehicles.

The Ontario government today announced an investment of almost $16.9 million toward hybrid vehicle production at the Toyota plant in Cambridge, Ontario. The investment will allow the plant to produce the Lexus RX450h hybrid and will create 400 new jobs.
Ontario is providing the funding through its Strategic Jobs and Investment Fund. The Government of Canada is also contributing $16.9 million to the project. The investment will help sustain 7,000 jobs at Toyota and thousands more at parts companies across the province.
Toyota will put $125 million toward the new assembly line. The project will lead to the first Lexus hybrid produced outside of Japan – testament of Ontario's commitment to innovation in clean technology.
Quick Facts
•With this investment, Toyota's Cambridge plant will produce an additional 26,000 Lexus vehicles, 15,000 of them hybrids.
•Ontario produces more cars than any other place in North America.
•The auto industry supports nearly 485,000 jobs across Ontario.
Quotes
"The auto industry is a cornerstone of Ontario manufacturing. Working together, this investment will ensure Ontario remains at the forefront of new technologies so our auto sector can continue providing hundreds of thousands of good, high-paying jobs for generations to come."
Dalton McGuinty, Premier of Ontario
"Toyota is an essential part of Ontario's auto industry, and a big reason why the province continues to be a leader in North America for vehicle assembly. The Ontario government is delighted to further strengthen our partnership with Toyota and we thank the company for its ongoing confidence in Ontario and its auto workers."
Brad Duguid, Minister of Economic Development and Innovation
Featured Product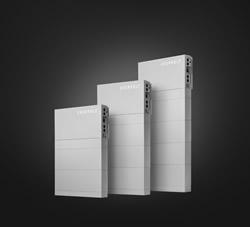 Renewable energy stored in an EVERVOLT home battery system is the perfect backup plan against an uncertain utility grid and weather events. Run key appliances longer and live life when the unexpected happens. EVERVOLT battery storage systems are covered by a complete 12-year warranty from Panasonic.