National Index shows where to find clean jobs and compares state sustainability initiatives
Denver, Colorado – January 23, 2013 – After nearly a year of research, Ecotech Institute today revealed the first-ever "Clean Jobs Index", which aggregates all the available clean jobs in the U.S. The Index found that there were more than three million clean jobs available across the United States (3,014,785) in 2012. The Index breaks down clean jobs by state, with links to local jobs listings. In addition to providing objective information on jobs, the Index also looks at a variety of sustainability factors that affect citizens' lifestyles, including alternative fueling stations, LEED projects, total energy consumption, energy efficiency, green pricing, net metering and state incentives.

Ecotech Institute, the first and only college focused entirely on training students for renewable energy jobs, initiated and produced the Clean Jobs Index using a wide variety of external resources. Ecotech will update the sustainability factors of the Index data on a quarterly and annual basis (depending on when new data is released) and monthly as new jobs are posted for hiring.
To determine what jobs are deemed clean jobs, Ecotech used the "green jobs" definition from the U.S. Department of Labor – Bureau of Labor Statistics (BLS), which states that green jobs are either: (1) Jobs in businesses that produce goods or provide services that benefit the environment or conserve natural resources, or (2) jobs in which workers' duties involve making their establishment's production processes more environmentally friendly or use fewer natural resources (http://www.bls.gov/green/). Ecotech then took this definition and used data from Burning Glass International, whose patented job aggregation technology searches for job listings from more than 17,000 sources, to create the Clean Jobs Index list of available positions.
"The Clean Jobs Index addresses the prevalence of clean jobs and takes a unique ranking approach to hot topics in the world of sustainability," says Colin Coyne, Managing Principal, The Coyne Group and LEED 2.0 Accredited Professional. "This tool is able to aggregate important factors that affect job potential, businesses, livability, politics and much more by using a methodology that is 100 percent objective and an interface that is clean, concise and practical."
Highlights from the Clean Jobs Index as of January 15, 2013 include:
Number of Clean Jobs in the U.S.: 3,014,785
Oregon is the number one state for the entire Clean Jobs Index, taking all factors into account. (See how other states rank at www.ecotechinstitute.com/cleanjobsindex).
Alaska is number one for clean jobs per 100,000 residents.
Idaho generates the highest percentage of energy by renewables at 85 percent.
Minnesota is number one for renewable energy and efficiency state incentives.
California ranks lowest in energy usage per 100,000 residents.
Massachusetts ranks highest for energy efficiency.
Maryland has the highest number of LEED projects per capita.
Hawaii has the highest number of customers on net metering energy per capita.
Ecotech Institute gathered data from a variety of independent research entities that develop and regularly publish cleantech information. Sources include a variety of government agencies, nonprofit organizations and businesses, including: U.S. Energy Information Administration, U.S. Department of Energy, U.S. Green Building Council, American Council for an Energy-Efficient Economy and Database of State Incentives for Renewables & Efficiency.
"We are very proud to introduce the Clean Jobs Index to the world. Its aggregate data offers incredible insight into how each state is performing in areas of tremendous importance," says Kyle Crider, Ecotech Institute's director of sustainability. "The possibilities for the Index's use are infinite. We recommend that state leaders reference the data when policy is initiated, when companies are looking to build or improve operations, and especially when people are looking for jobs."
To learn more about the Clean Jobs Index, visit http://www.ecotechinstitute.com/cleanjobsindex/ and to learn more about Ecotech Institute, visit www.ecotechinstitute.com.
About Ecotech Institute
Ecotech Institute is the first and only college entirely focused on preparing America's workforce for careers in renewable energy and sustainability and is accredited by the Accrediting Council for Independent Colleges. Launched in April 2010 in Denver, Colorado, it offers six highly practical renewable energy degree programs that provide graduates with skills valued by today's alternative renewable energy employers. Classes start once per quarter and applications are always accepted. Financial assistance is available to those who qualify. Ecotech Institute is a division of Education Corporation of America. For more information about Ecotech Institute, visit ecotechinstitute.com or call 877-326-5576.
Featured Product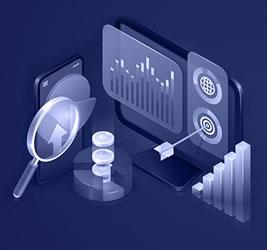 At Precedence Research we combine industry-leading insights with ground-breaking research techniques to help our clients successfully address their unique business challenges and achieve mission-critical goals. Our suite of services is designed to give tailwinds to businesses.