The entire project was delivered in just 11 months from start to finish
WORK has just been completed on a £3.6M electricity substation fit-out which will service the EDF Renewables Fallago Rig Wind Farm in the Scottish Borders.

Electrical solutions provider Powerteam, which operates from offices in Perth, was responsible for the electrical fit-out of the Fallago Rig substation - the company's 40th wind farm project in the UK and Ireland - and installing and connecting 115km of 33kV underground cables on the site.
The entire project was delivered in just 11 months from start to finish, as Powerteam managing director Alastair Dawson explained: "This has been a landmark project for Powerteam. Electrical fit-out of the substation took less than a year - a significant achievement considering the size of the site, unpredictable weather conditions and the challenging terrain which our operations teams faced daily."
Powerteam has worked on a number of other wind farm projects in this area including Glenkerie, Dun Law and Blackhill and are currently working on similar projects throughout Britain and Ireland at Withernwick (Yorkshire), Tallentire (Cumbria), Meikle Carewe (Aberdeenshire), Carrickataine (Tyrone) and Athea (Limerick).
The Fallago Rig Wind Farm, one of the largest in the UK, was commissioned by EDF Energy Renewables and consists of 48 turbines - each with a generating capacity of 3MW – that will produce clean, pollution-free electricity equivalent to the typical annual domestic demand of approximately 80,000 households. It was recently identified by Scottish Borders Council (SBC) as an example of good working practice and contributed to the Council receiving a commendation in the Development Management category of the Scottish Awards for Quality in Planning 2012.
Ivan McCartney, Powerteam's Operations Director, said: "The Fallago Rig substation – which will connect the wind farm to the 400kV National Grid system in Scotland – was a success on many levels.
"The economies of nearby towns, such as Duns, received a much needed boost - with an estimated £6-7 million spent with local suppliers – and 15 new jobs created. In the long-term, Fallago Rig will provide clean, green, pollution-free energy for many years, with numerous positive consequences for the biodiversity of the region."
John Penman, Construction Project Manager for EDF Energy Renewables, said: "The wind farm is located well away from nearby villages and accessed by a 15km access road. On site, the infrastructure comprises of 39km of site roads, 48 hardstands, two met masts and a substation, the latter being fully fitted out by Powerteam, a company with a lot of experience in delivering projects of this scale in Scotland."
Powerteam is an electricity infrastructure solutions provider which designs, supplies, installs, commissions and project manages the construction and refurbishment of substations and overhead lines to distribution network operators, windfarm developers and private network owners in the UK and Ireland. A wholly owned subsidiary of ESB, Powerteam, with offices in Perth, Basingstoke, Manchester, Belfast and Omagh, employs 190 staff directly and regularly engages more than 100 agency or subcontracted workers to service its growing portfolio of clients across the UK and Ireland.
Featured Product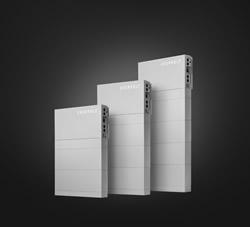 Offer homeowners best-in-class solar and energy storage in one money-saving bundle. Panasonic's new EverVolt™ Series modules come in 350W, 360W, 370W & 380W models and work seamlessly with their EverVolt battery storage - all warrantied by one of America's most trusted brands.