Business Council for Sustainable Energy & Bloomberg New Energy Finance release new report revealing growth sectors in U.S. energy economy
WHAT: A revolution is transforming how Americans produce, consume and even think about energy. Today's energy mix in the United States is radically different from that of a generation ago.

The Sustainable Energy in America: 2013 Factbook provides up-to-date, accurate market intelligence about the broad range of industries — energy efficiency, renewable energy and natural gas — that are contributing to the country's shift towards cleaner energy production and more efficient energy usage.
The release of this unique report on the broad scope of clean energy is quantitative and objective and fills important gaps in existing data. It is designed to be the go-to resource for the state of these clean energy industries. Register here.
WHEN: Thursday, January 31, 2013, 10:00 am to 11:00 am
WHO: Learn more about the Factbook's findings and participate in a roundtable discussion with:
• Ethan Zindler, Head of Policy Analysis, Bloomberg New Energy Finance;
• Lisa Jacobson, President, Business Council for Sustainable Energy;
• Dave McCurdy, President and CEO, American Gas Association;
• Rhone Resch, President and CEO, Solar Energy Industries Association; and
• Mark Wagner, Vice President, Government Relations, Johnson Controls, Inc.
WHERE: Offices of Bloomberg New Energy Finance, 1101 K Street, NW, Washington, DC, 5th Floor
Non DC-based media can participate in the panel session via teleconference; information will be circulated after RSVP is received.
MEDIA CONTACTS:
Laura Tierney, Business Council for Sustainable Energy, 202.785.0507, ltierney@bcse.org
Angela Martin, Bloomberg New Energy Finance, 415.617.7142, angelamartin@bloomberg.net
Jamie Nolan, Solar Energy Industries Association, 202.556.2886, jnolan@seia.org.
About the Factbook Partners
Bloomberg New Energy Finance (BNEF) is the world's leading independent provider of news, data, research and analysis to decision-makers in renewable energy, energy smart technologies, carbon markets, carbon capture and storage, and nuclear power. BNEF has staff of more than 200, based in London, Washington D.C., New York, Beijing, New Delhi, Cape Town, São Paulo, Singapore, and Sydney. BCSE members provided BNEF with additional datasets for use in this report. BNEF compiled, wrote, and edited this report and retained editorial independence and responsibility for its content throughout the process.
The Business Council for Sustainable Energy (BCSE) is a coalition of companies and trade associations from the energy efficiency, natural gas and renewable energy sectors. The Council membership also includes independent electric power producers, investor-owned utilities, public power, commercial end-users and project developers and service providers for environmental markets. The release of the Factbook celebrates the Council's 20th anniversary. Since 1992, the Council has been a leading industry voice advocating for policies at the state, national and international levels that increase the use of commercially-available clean energy technologies, products and services.
The US 2013 Sustainable Energy Factbook was commissioned by the Business Council for Sustainable Energy and supported by the generous contributions of the following BCSE members: American Wind Energy Association, American Gas Association, Center for Environmental Innovation in Roofing, First Solar, Ingersoll Rand, Johnson Controls, North American Insulation Manufacturers Association, Northern California Power Agency, Polyisocyanurate Insulation Manufacturers Association, Sacramento Municipal Utility District, Sempra Energy and Solar Turbines.
Featured Product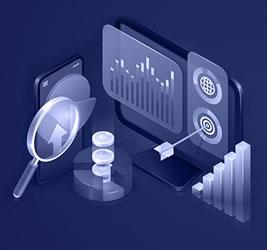 At Precedence Research we combine industry-leading insights with ground-breaking research techniques to help our clients successfully address their unique business challenges and achieve mission-critical goals. Our suite of services is designed to give tailwinds to businesses.