The installation is the largest solar project to be developed in the Dominican Republic
Burnaby, Canada, January 23, 2013 ó Schneider Electric, a global specialist in energy management, has been chosen by Trace International to supply GT500 MVX grid tie solar inverters for a 1.5 MW solar project at Cibao international airport in the Dominican Republic. The installation is the largest solar project to be developed in the Dominican Republic and will provide the Cibao International Airport with clean energy for about 50% of their energy needs. The Cibao International Airport is the third busiest airport in the Dominican Republic and is located in Santiago de los Caballeros - the country's second largest metropolis.

Trace International awarded Schneider Electric this project because of their solar project expertise and complete solution offering. Schneider Electric has strong presence in the Dominican Republic having been selected for many projects in the Caribbean region already.
"We are very well trained with the Schneider Electric Products and, in spite of us being outside of the USA, their services and technical support are just excellent. These things led the Cibao International Airport to have an enormous confidence in Trace International and Schneider Electric." Said Josť HernŠndez, President and Owner, Trace International.
"We are proud to be participating in what is, to date, the largest solar project being executed in the Dominican Republic. Our longstanding relationship with Trace International, our substantial experience providing complete solar solutions throughout the islands of the Caribbean and the steps we have taken to ensure best-in-class service and support for our customers made us a natural choice for this project." said Rudy Wodrich, Vice President - Solar, Schneider Electric USA, Inc.
The GT500 MVX is certified to UL1741 and is a high efficiency inverter which incorporates an advanced Maximum Power Point Tracking (MPPT) algorithm to maximize the energy harvested from a PV array. The GT500 MVX and its sub-components are suitable for outdoor installations in the Caribbean region thanks to the rigorous reliability testing using Multiple Environmental Over Stress Testing (MEOST) methods that the products have gone through. Higher inverter reliability can help to reduce system downtime resulting in higher energy production.
About Trace International
Trace International is the leader in sales and services Inverters & Batteries "Trace" in the Dominican Republic, with a national framework consists of ten branches across the Country.
www.traceinternational.com
About Schneider Electric
As a global specialist in energy management with operations in more than 100 countries, Schneider Electric offers integrated solutions across multiple market segments, including leadership positions in energy and infrastructure, industrial processes, building automation, and data centers/networks, as well as a broad presence in residential applications. Focused on making energy safe, reliable, and efficient, the company's 130,000 plus employees achieved sales of 22.4 billion euros in 2011, through an active commitment to help individuals and organizations "Make the most of their energy."
www.schneider-electric.com
Featured Product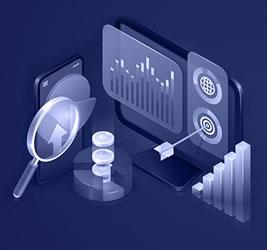 At Precedence Research we combine industry-leading insights with ground-breaking research techniques to help our clients successfully address their unique business challenges and achieve mission-critical goals. Our suite of services is designed to give tailwinds to businesses.